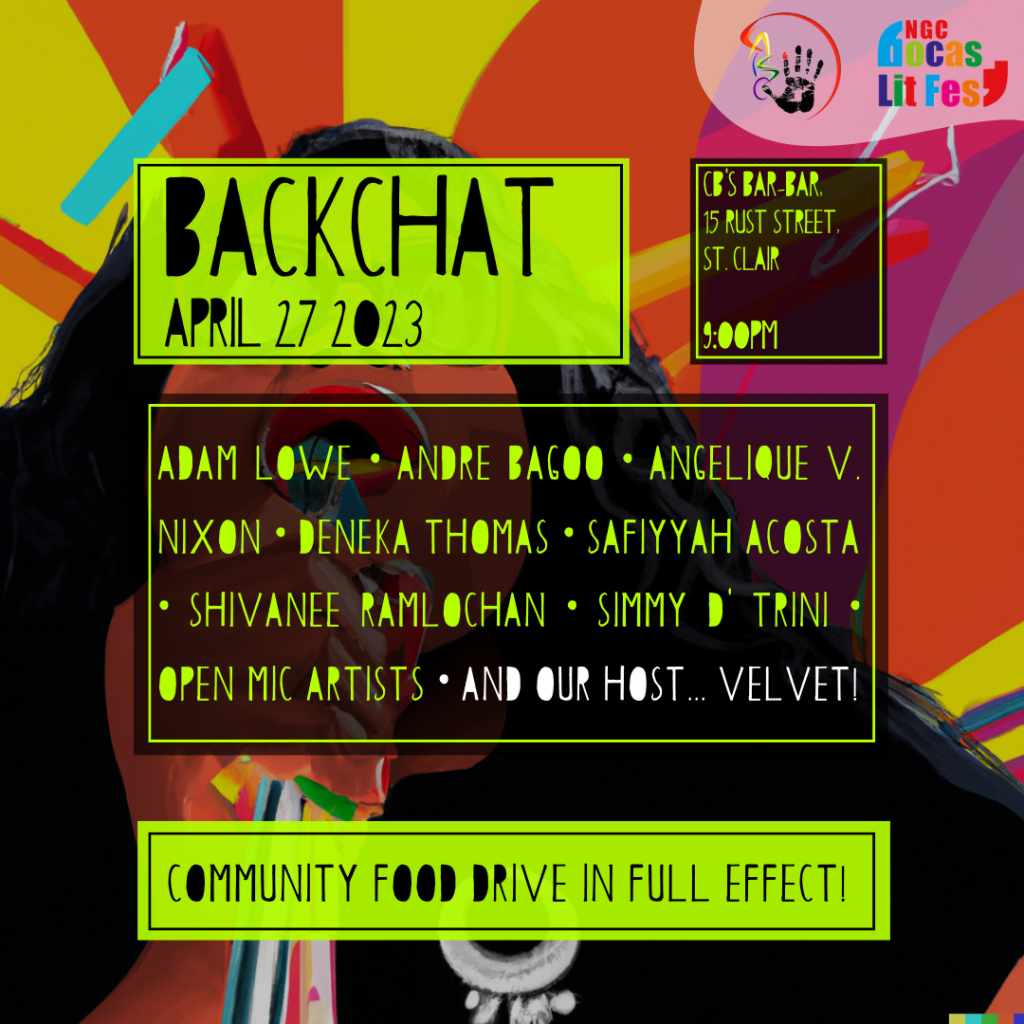 ABOUT BACK CHAT
CAISO: Sex and Gender Justice in Trinidad and Tobago has partnered with Bocas Lit Fest since 2017 to organise a space to celebrate Caribbean LGBTQI+ writing and writers. This event is usually been held during the Bocas Lit Fest as an evening event with music and dancing featuring a mix of well-known local and diaspora writers and performers.
We call this event "BackChat" in honour of the groundbreaking Caribbean LGBT literary readings held in New York over 20 years ago – and as a way to continue showcasing and celebrating Caribbean diverse genders and sexualities.
CAISO has a number of exciting activities in stream to continue celebrating Caribbean LGBTQI+ voices – writers and artists – throughout the year!

Stay Tuned to our socials or contact us to get involved!
BACK CHAT 2023
Telling Our Stories: Celebrating Caribbean LGBTQI+ Voices
Sizzling Lineup | 2023 Programme
Introduction & Host welcome – Velvet
(Phillipe Alexander)
CAISO Welcome – Johannah Rae-Reyes and Kellog Nkemakolam
Tamara Ali (she/her) – "Red Like Love"
Zon (they/them) – Monologue
Chinyere (she/they) – Poem
Andre Bagoo (he/him) – Poem
Shivanee Ramlochan (she/her) – Poem
Angelique V. Nixon (she/her) – Poem
That Couple By The Bar (band) – She's Homeless (Jamette version)
Kwasi Shade (they/them) – "Is Love"
Megan Gill (she/her) – "Cross The Sea"
Terrence Bhagwansingh (he/him) – The Sequel
Cherisse Berkeley – What a life to live
Alexander Johnson (he/him) – "Tea Plate"
Elysse Marcelin – Poem
Deneka Thomas (they/them) – Spoken Word
Adam Lowe (he/him/they) – Poem
Ackeem Mohammed, cruz alex, alien – Belly Dance Performance
Mizzz Understood – Drag Performance
Simmy d Trini (she/her) – Comedy Performance
Vote of Thanks – Angelique V. Nixon and Johannah-Rae Reyes
Closing Remarks – Velvet (Phillipe Alexander)
Curation Team
Shivanee Ramlochan
Johannah Rae-Reyes
Angelique V. Nixon
Shaden Alexander
Partner Organisations
NGC Bocas Lit Fest
CAISO: Sex and Gender Justice
NovelNiche
BACKCHAT 2023 GALLERY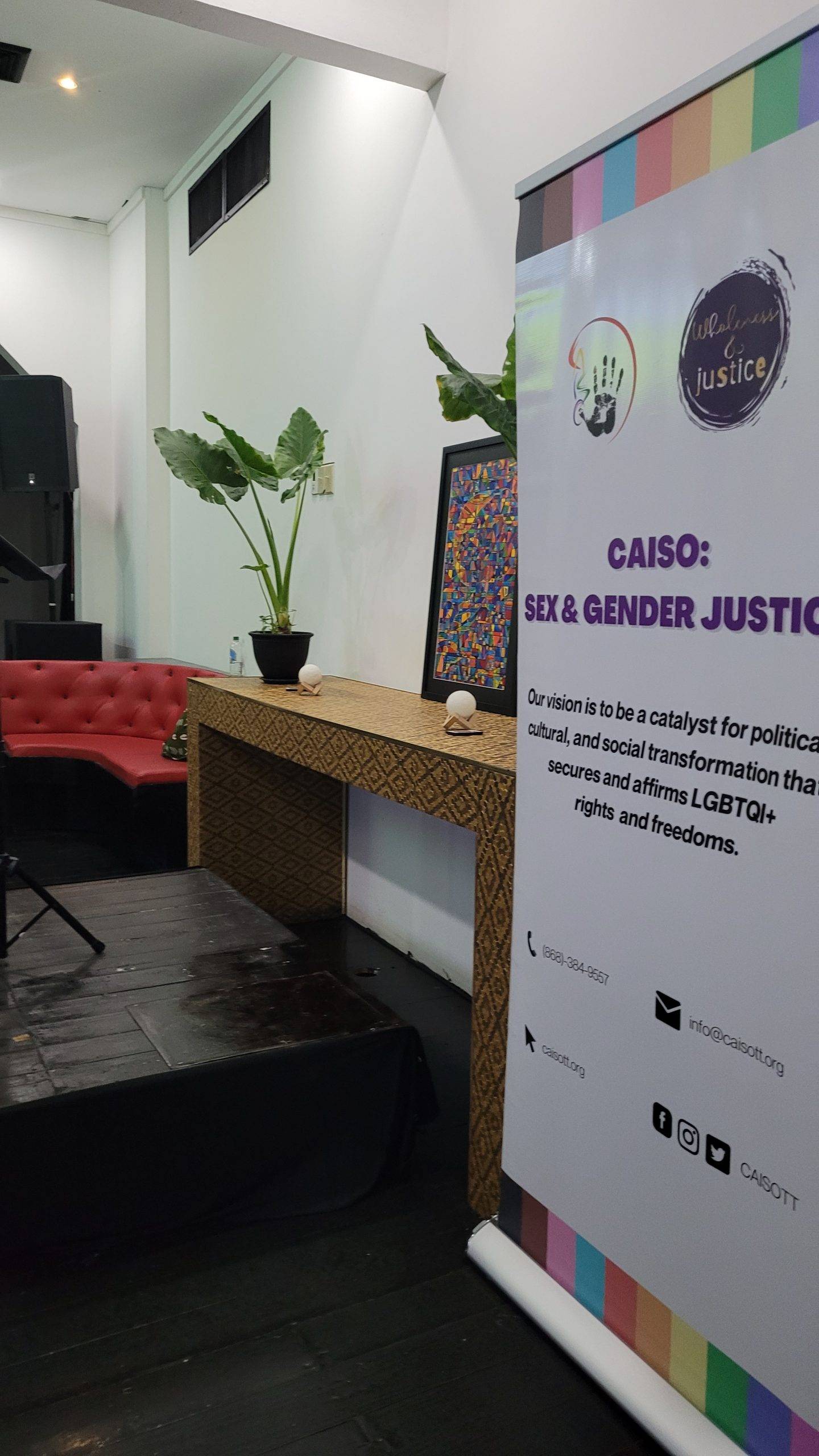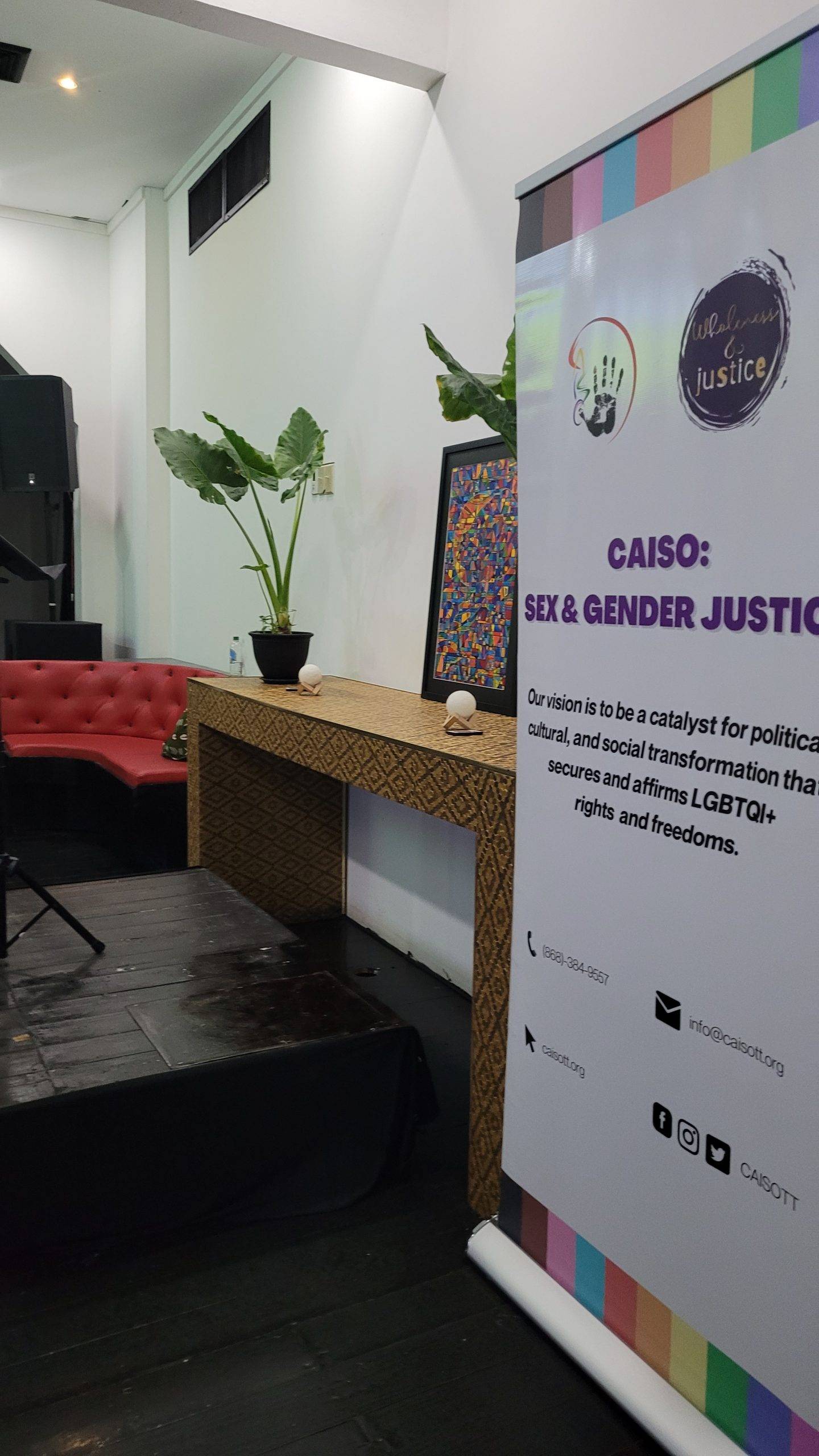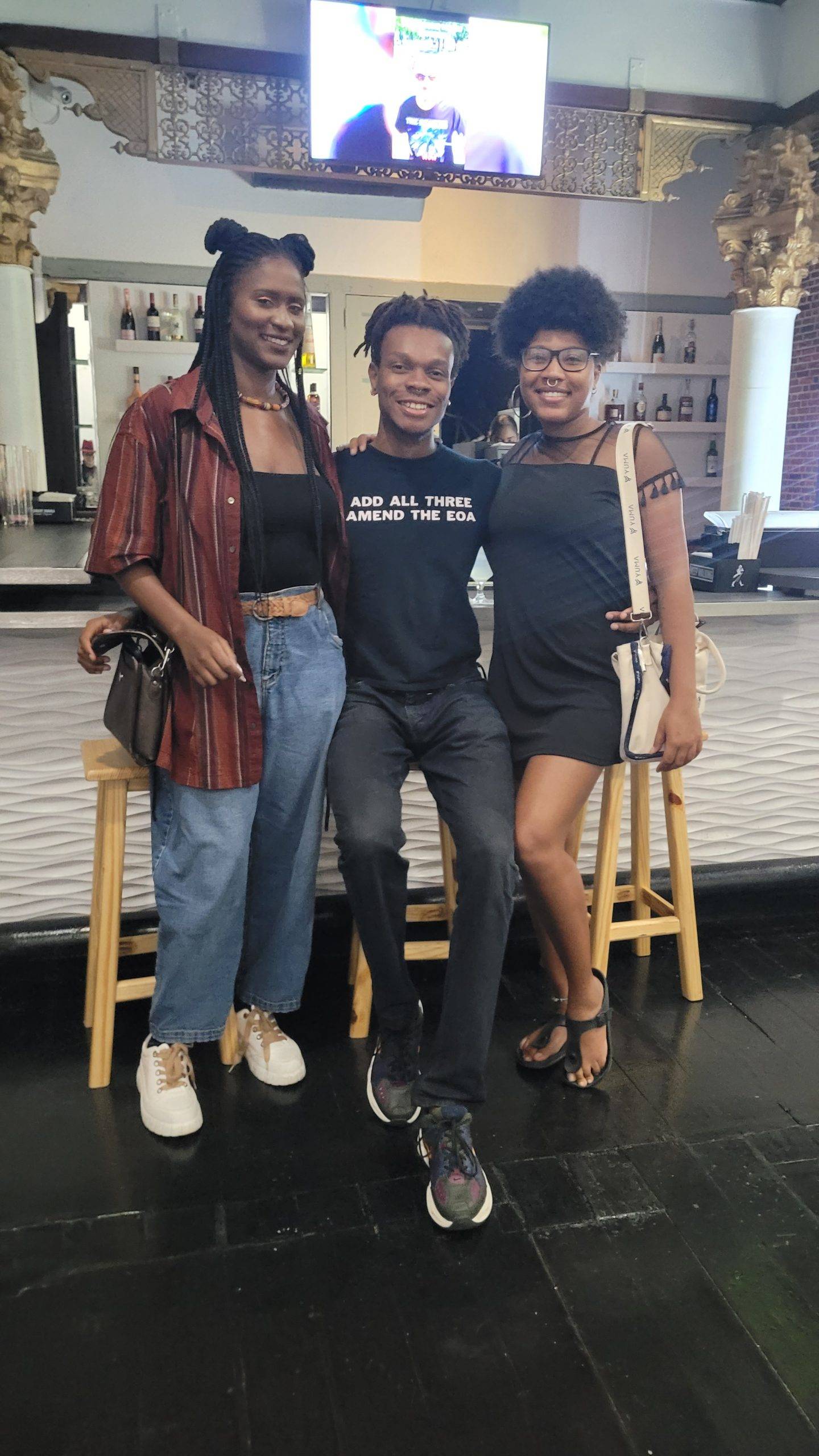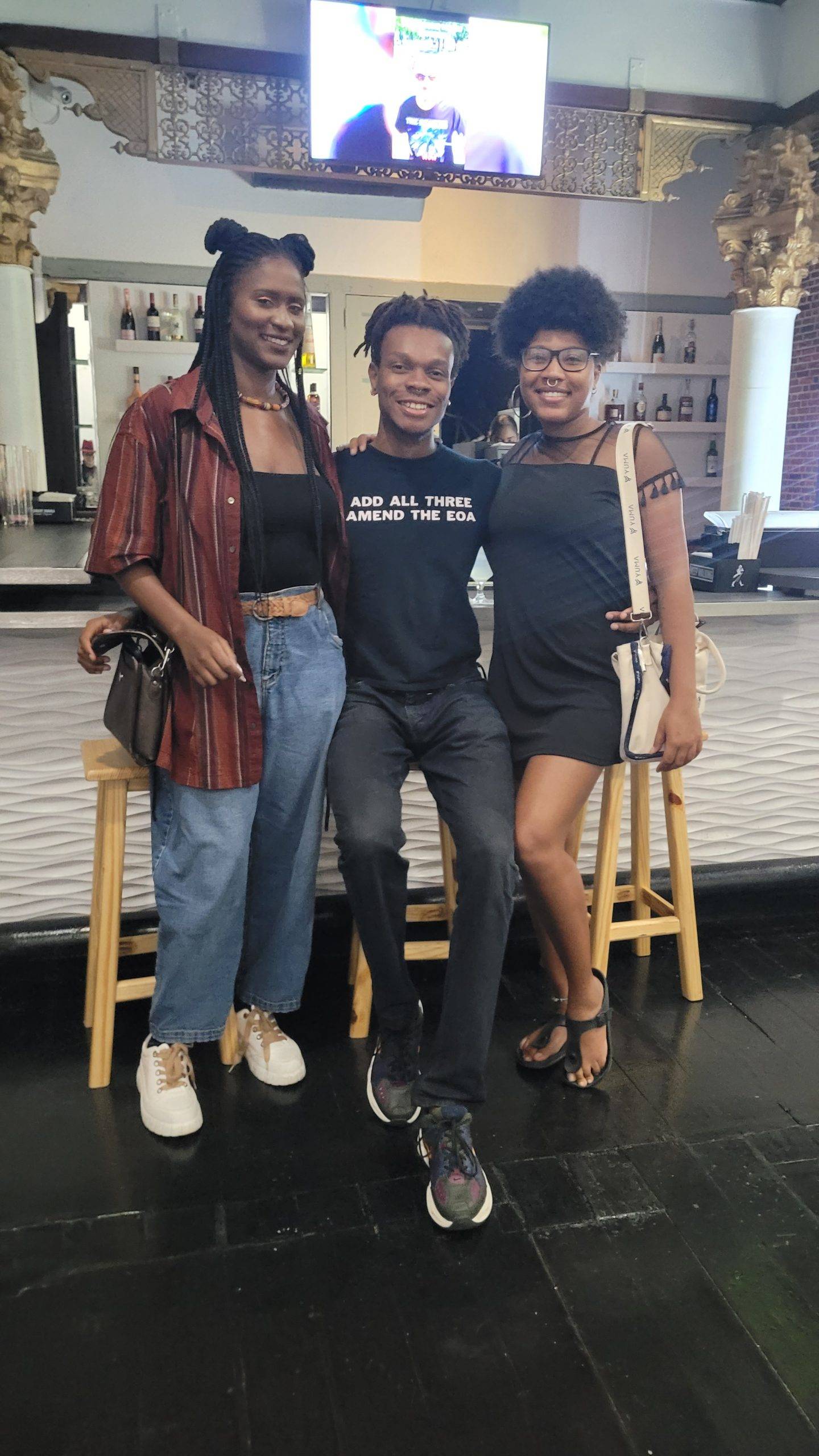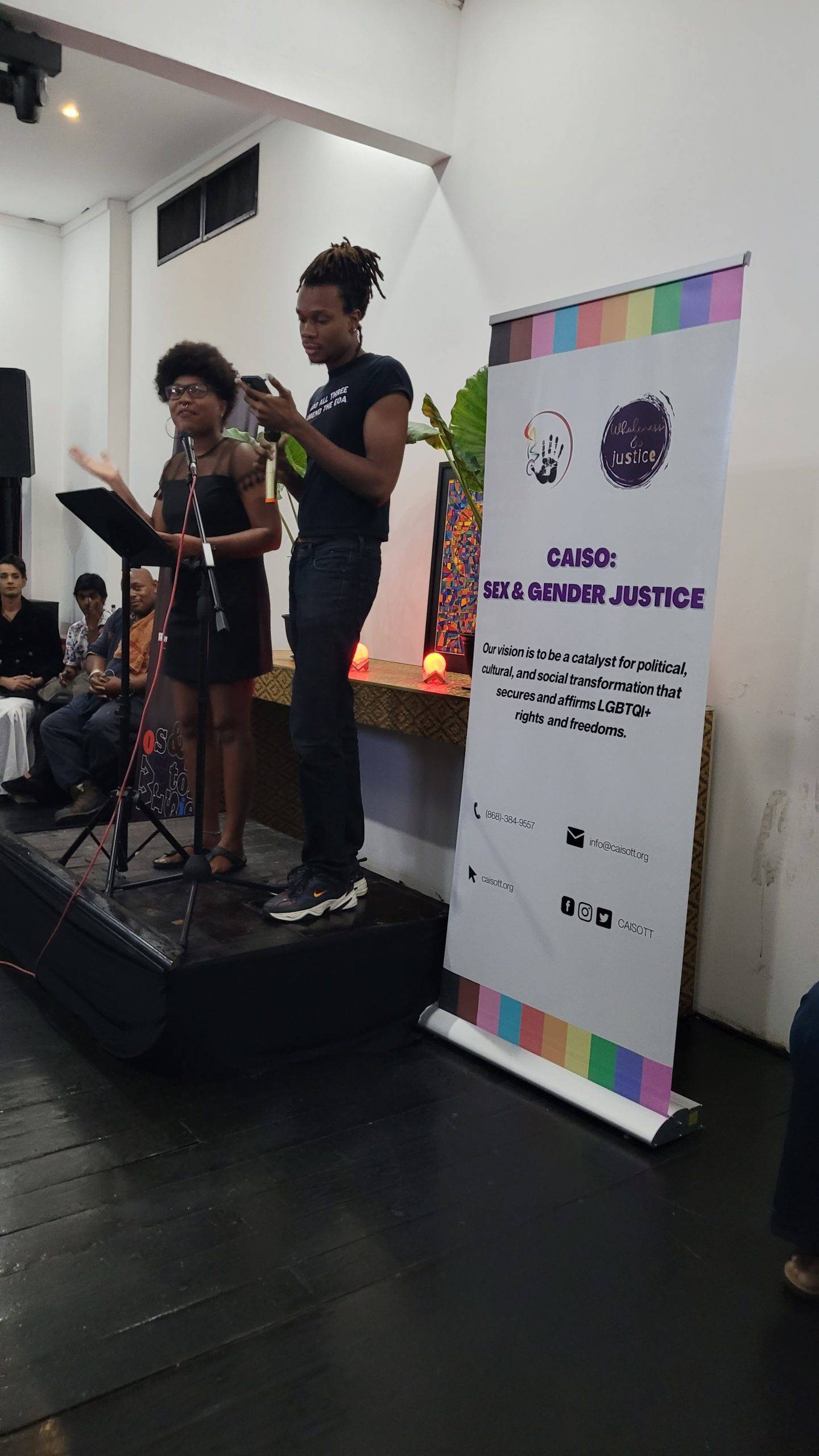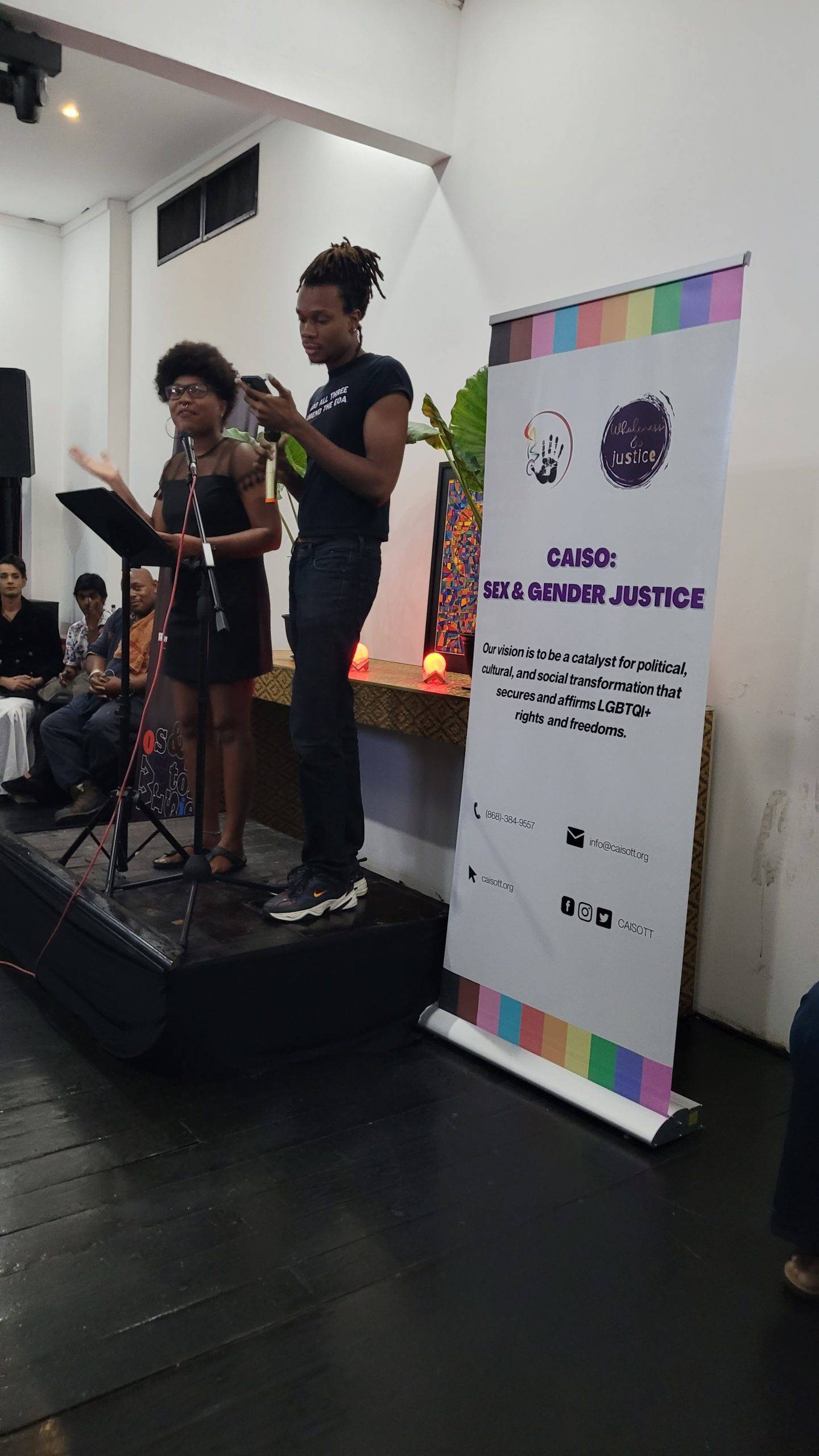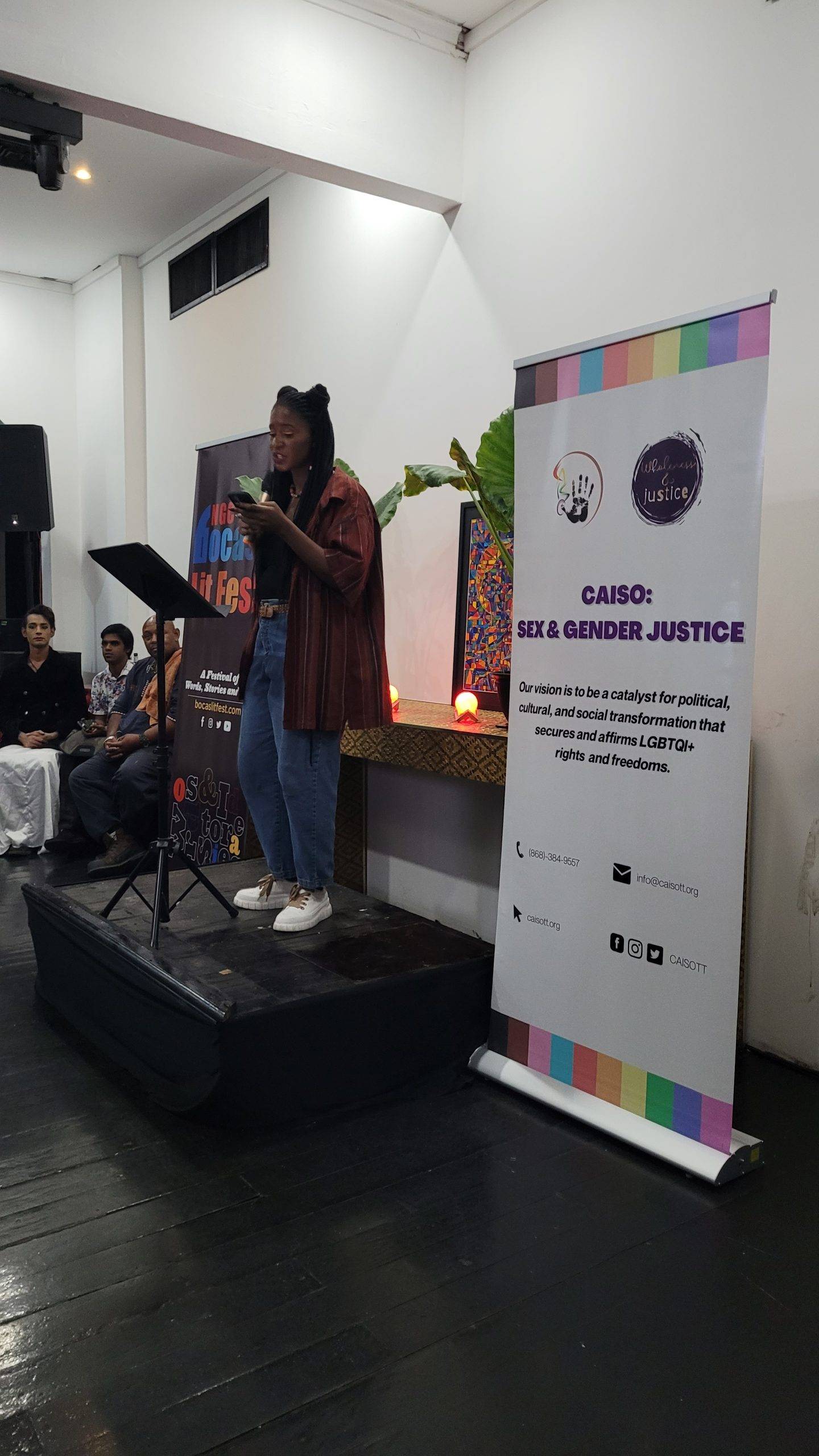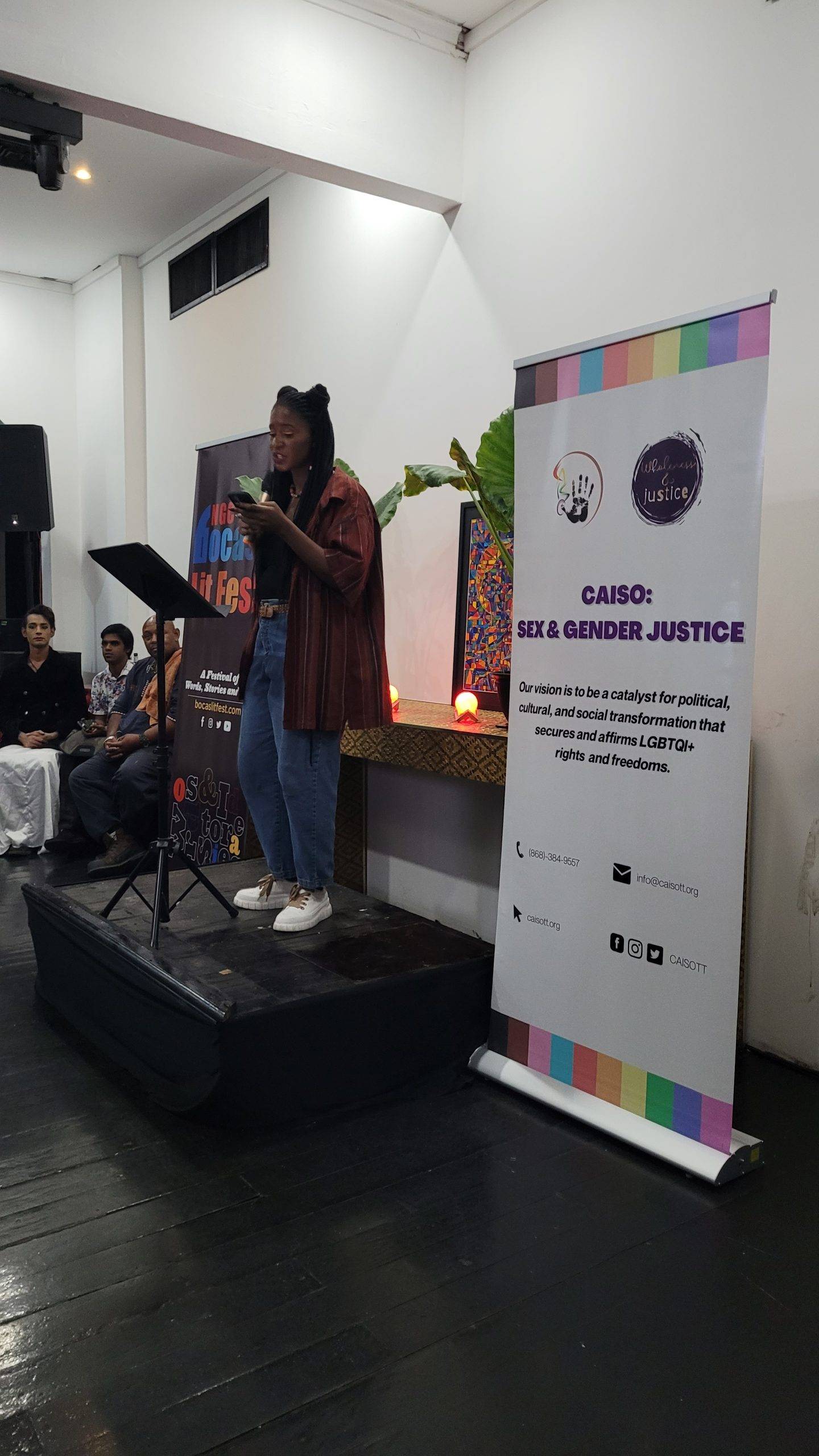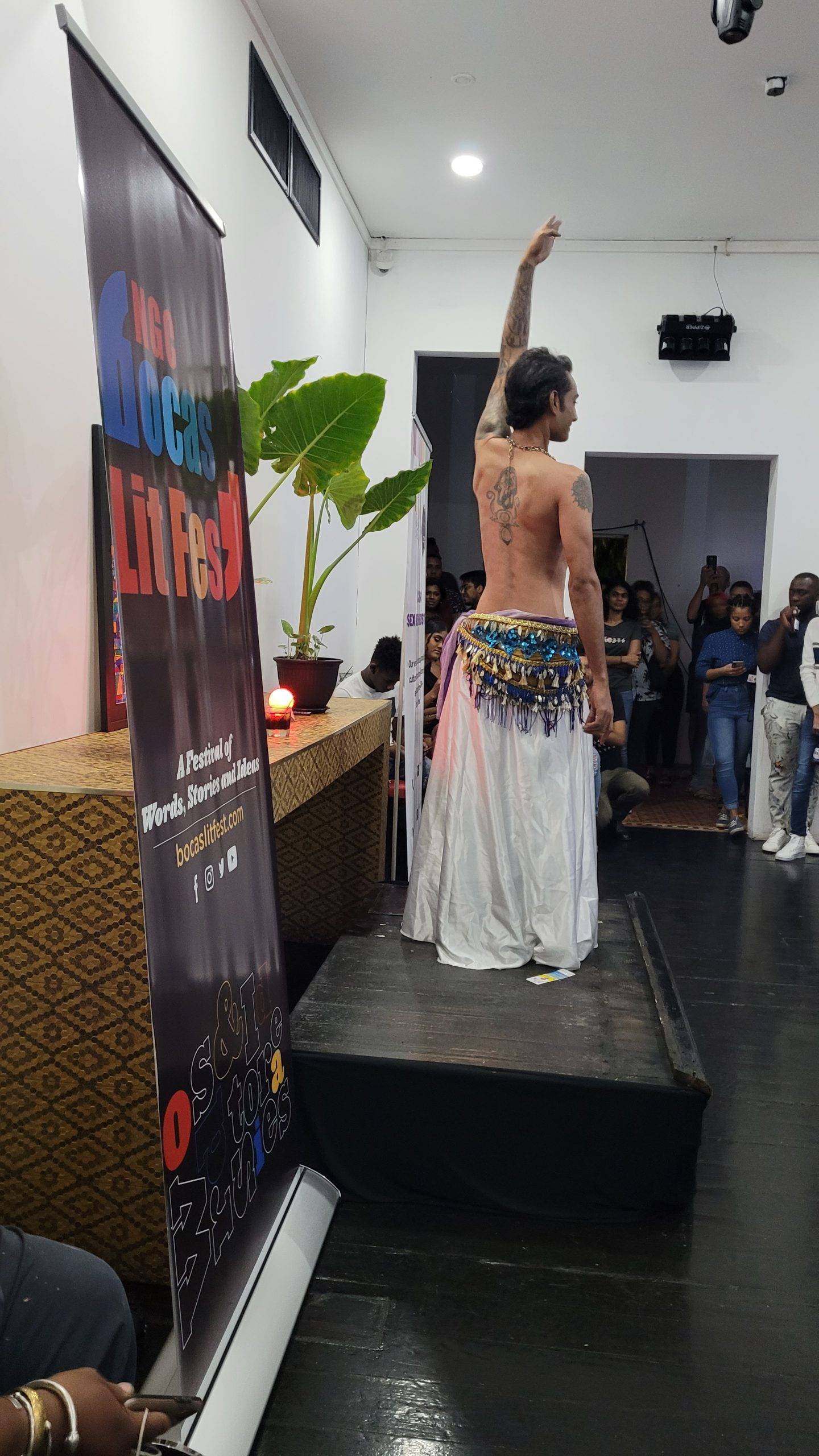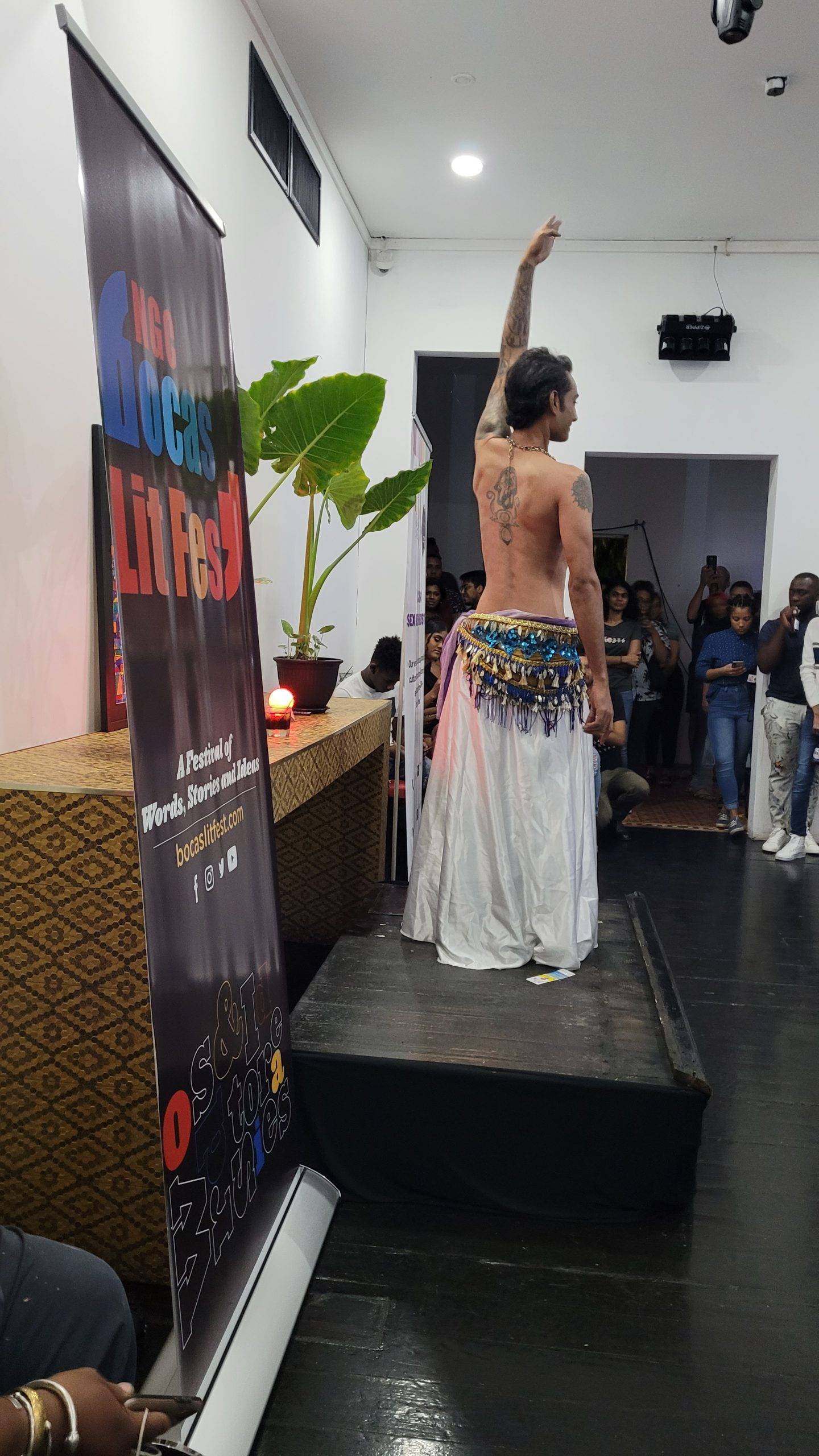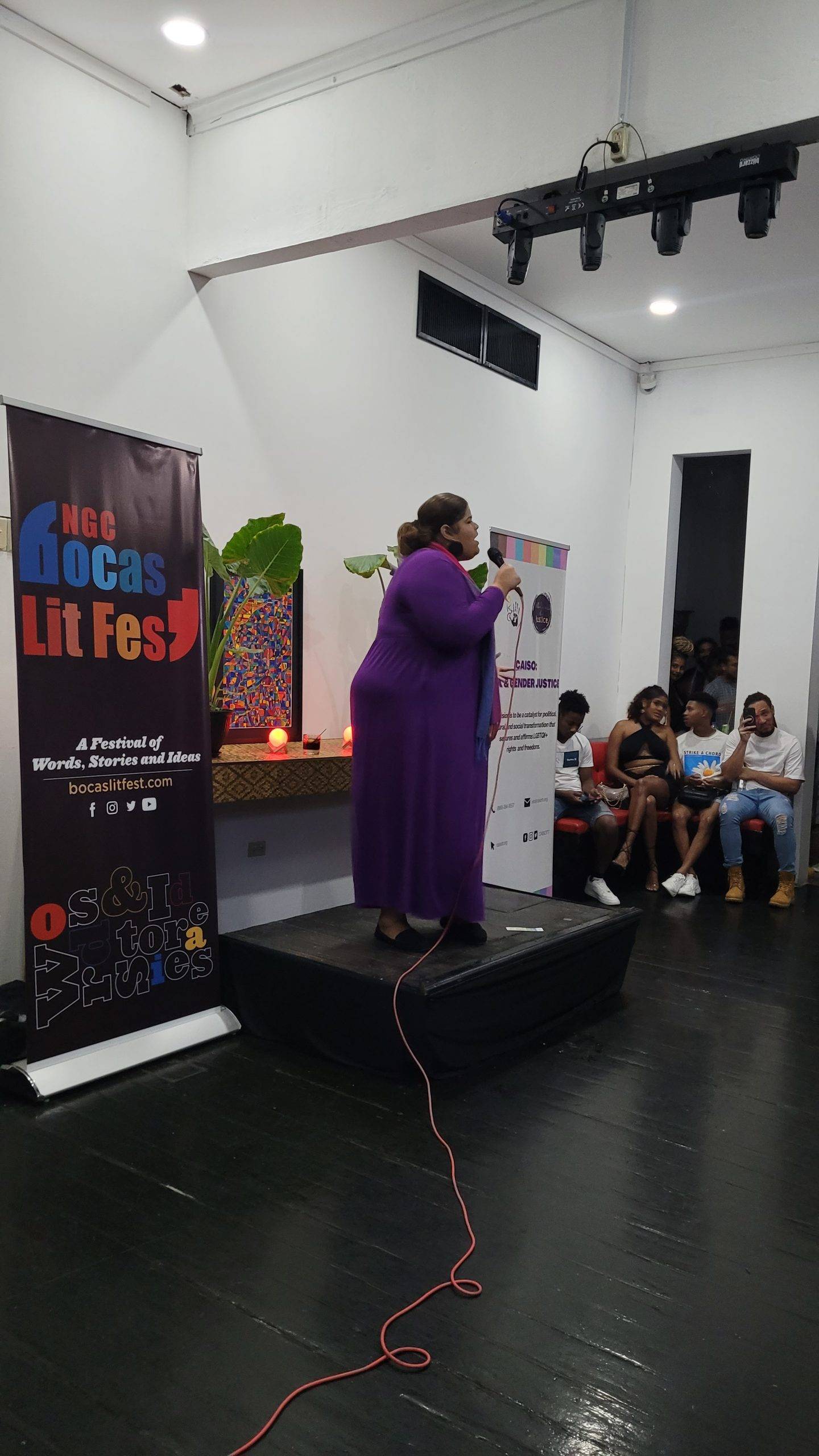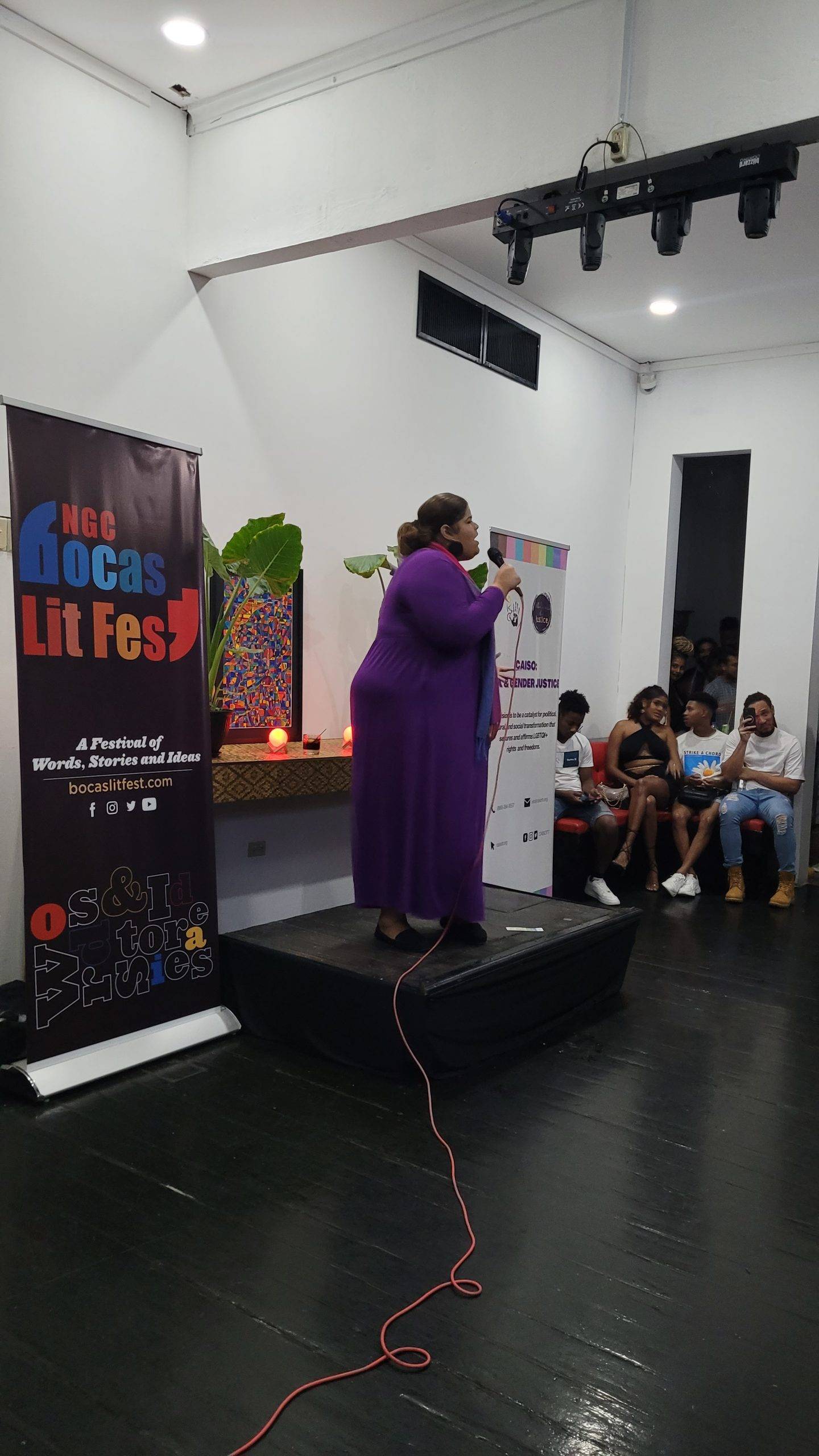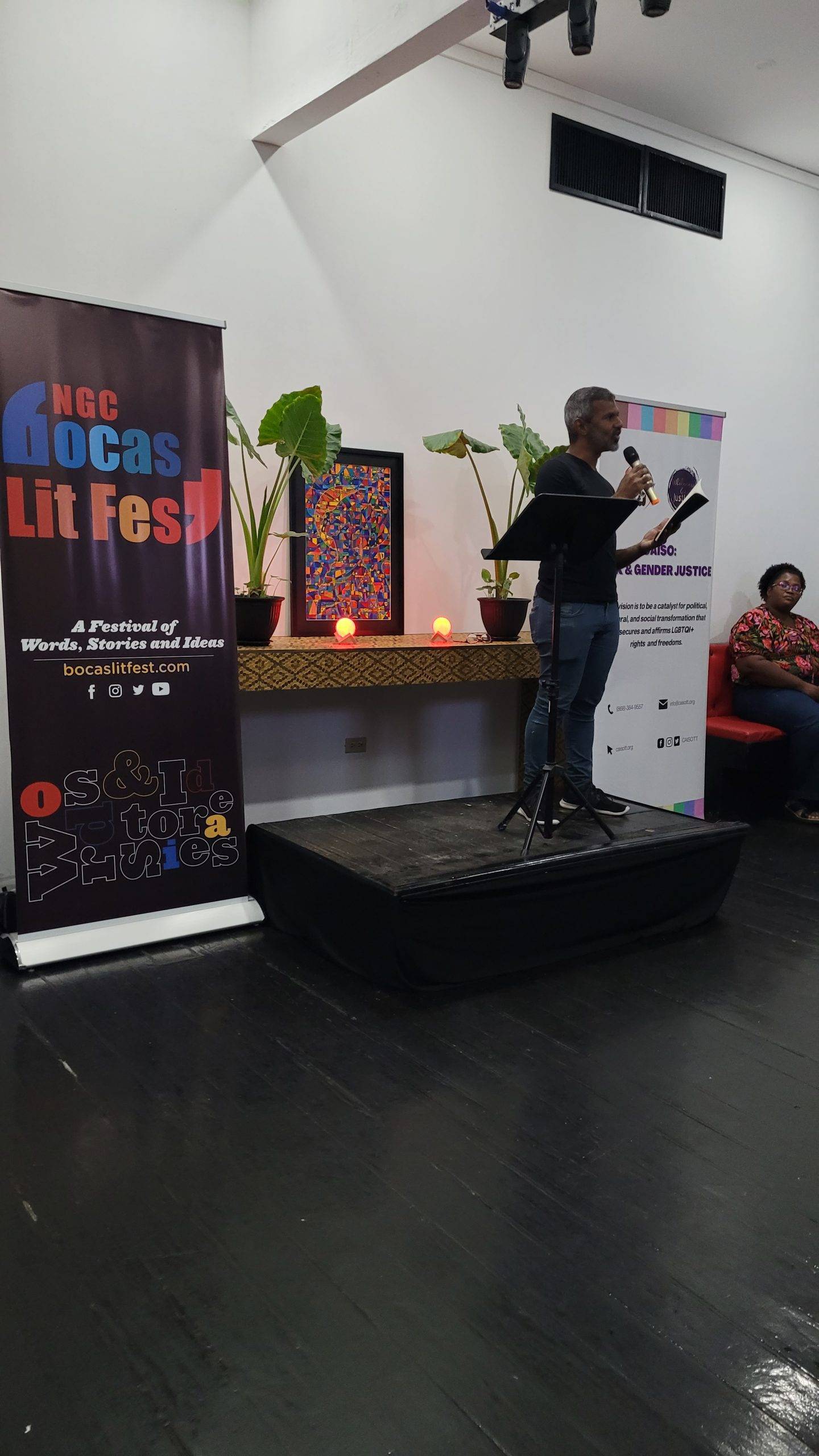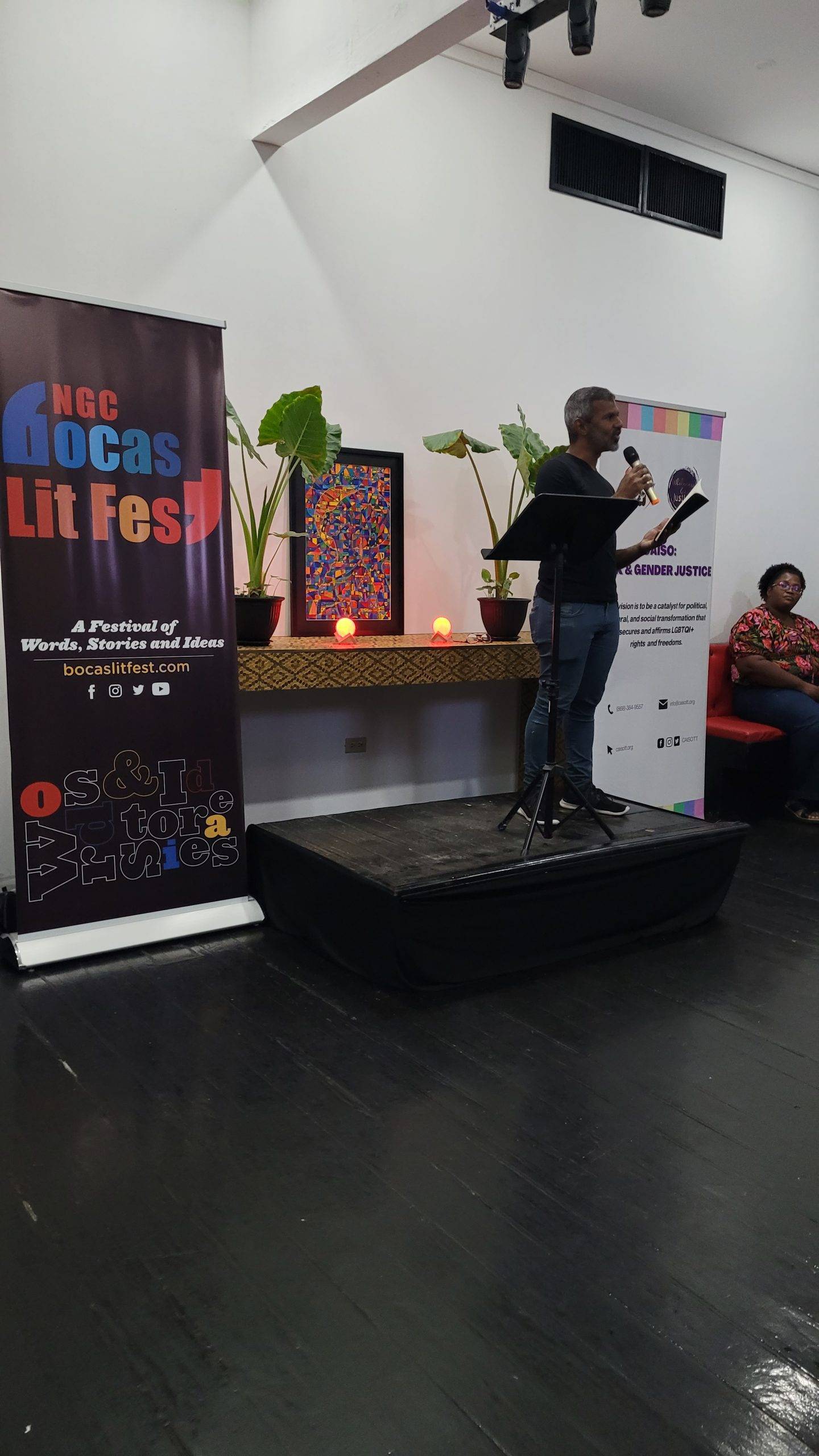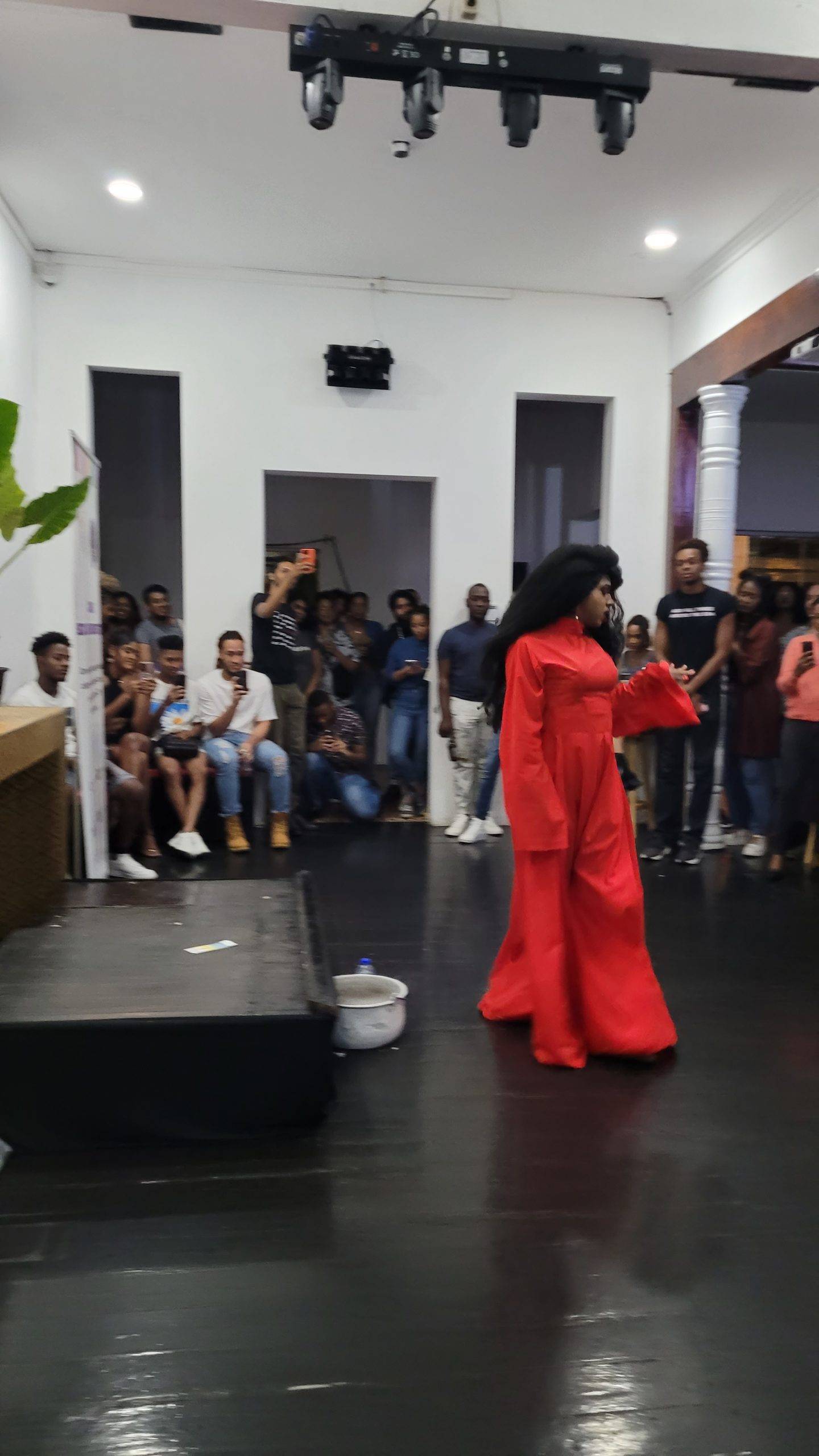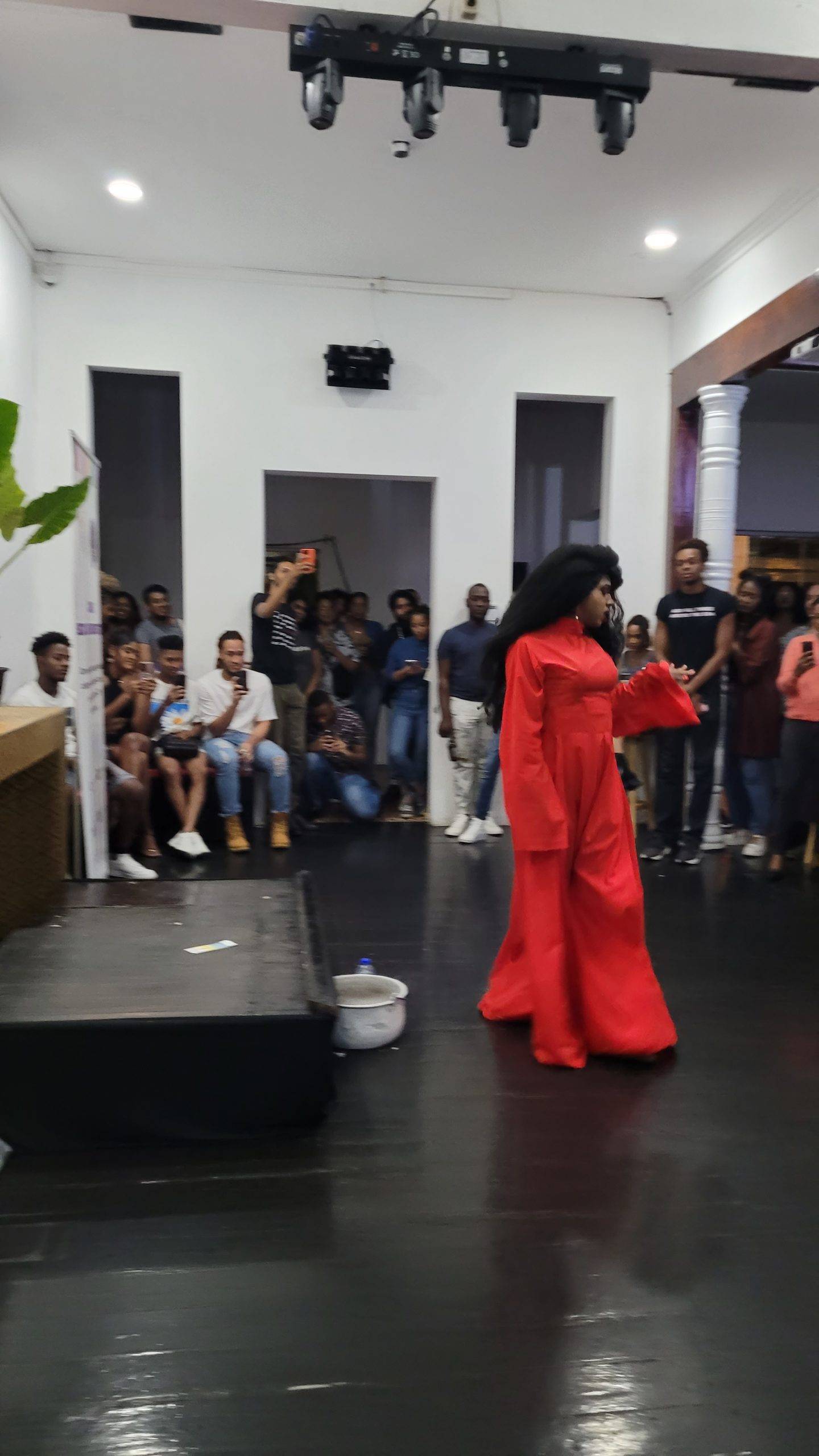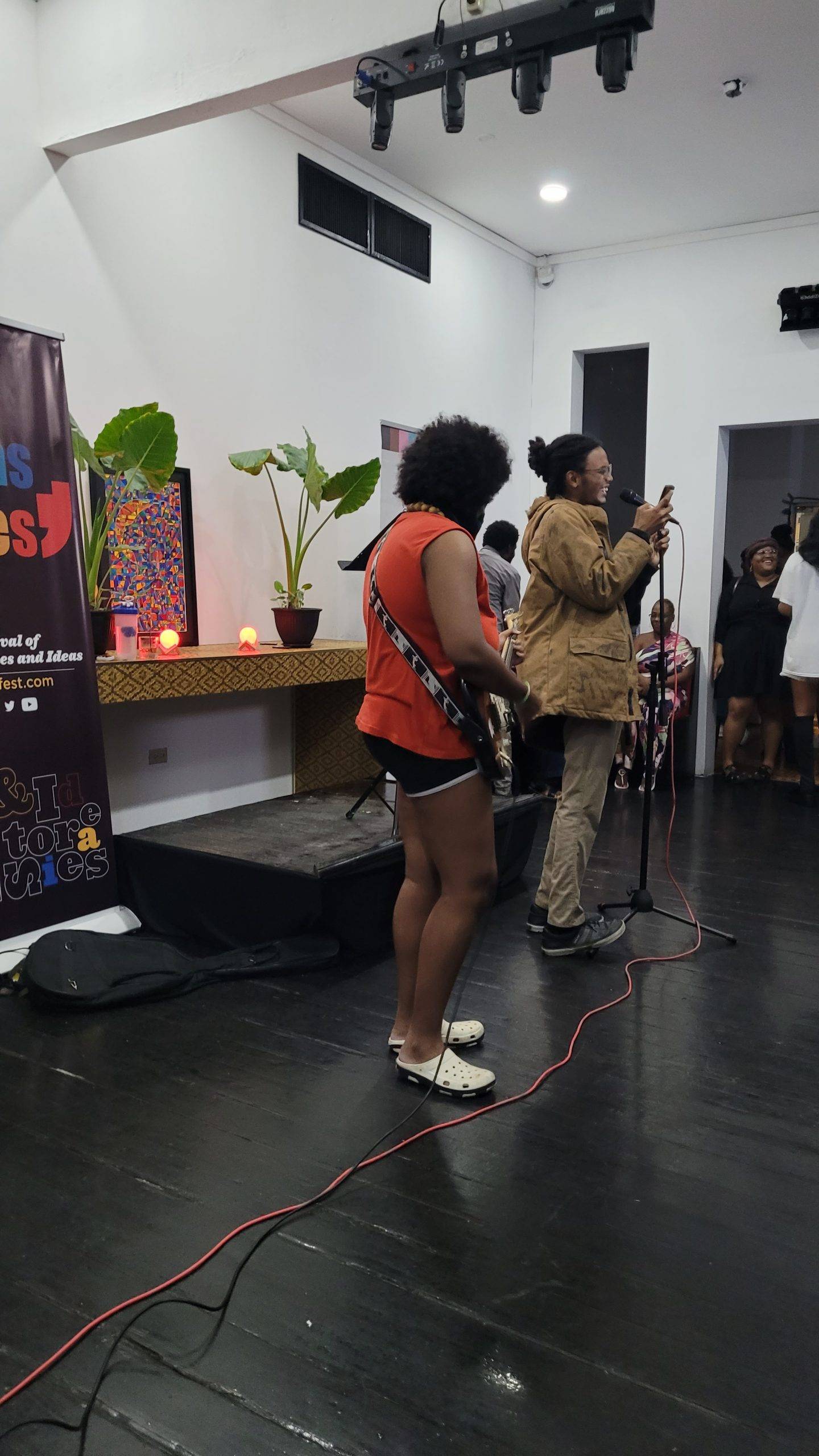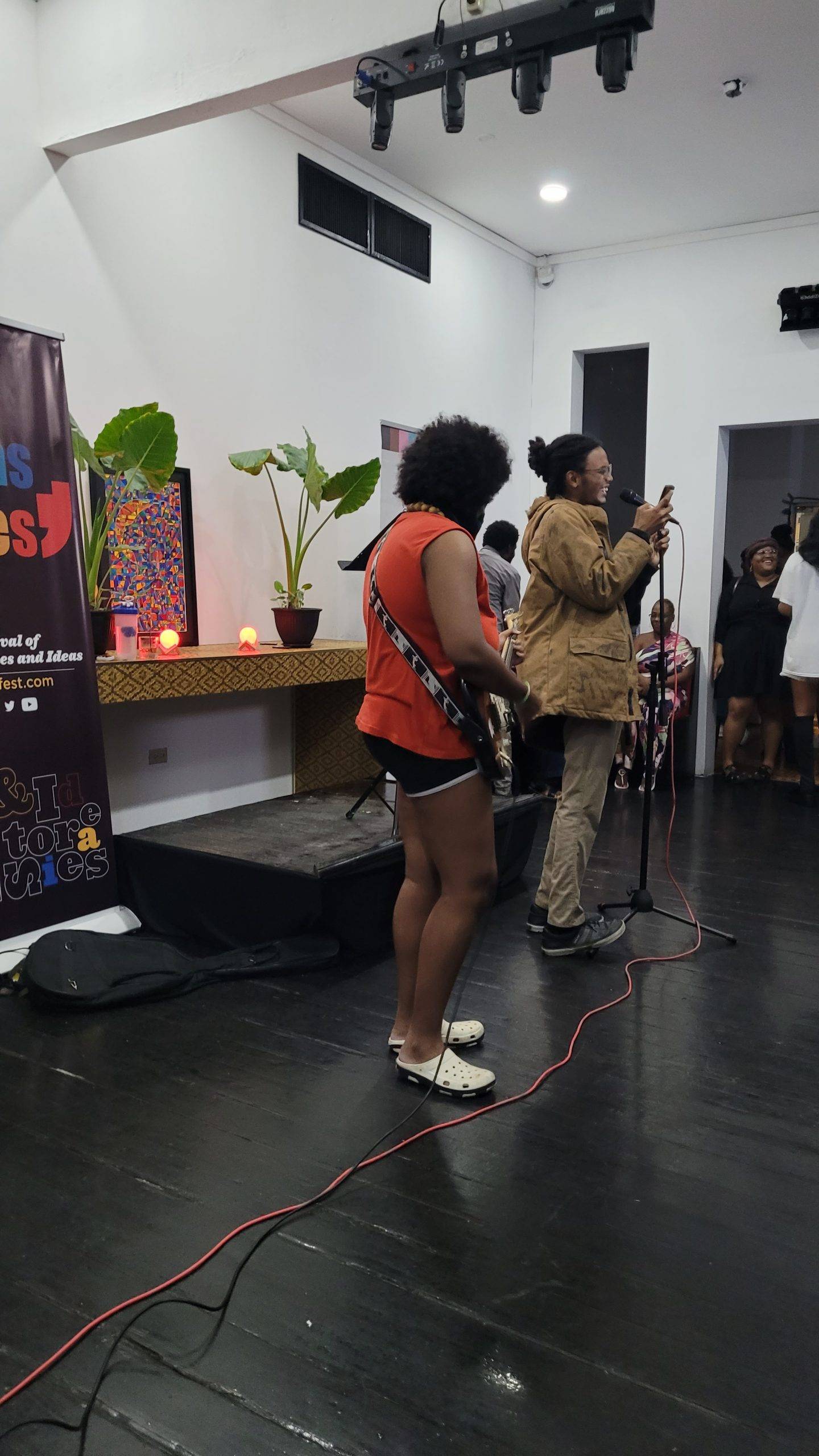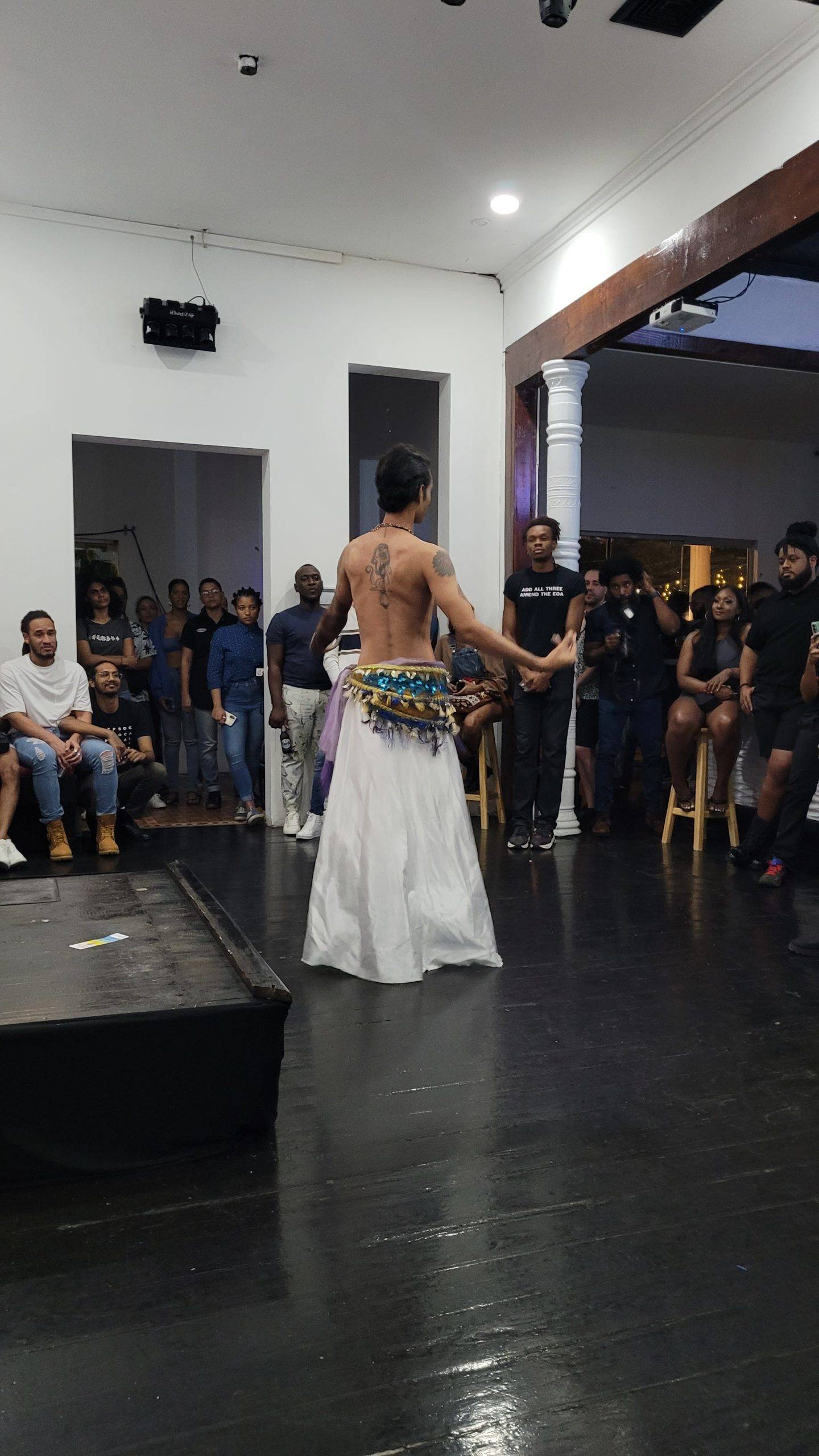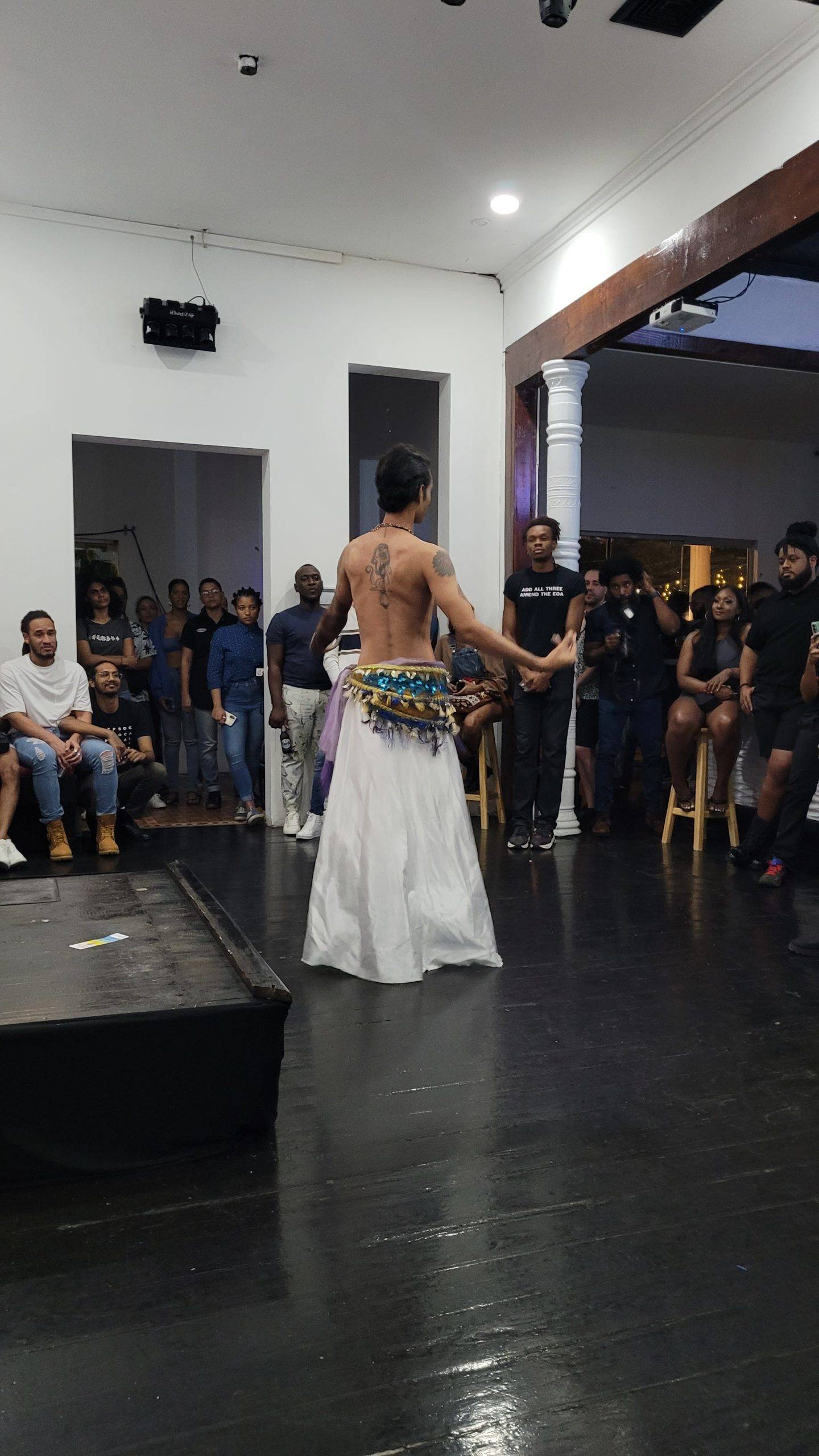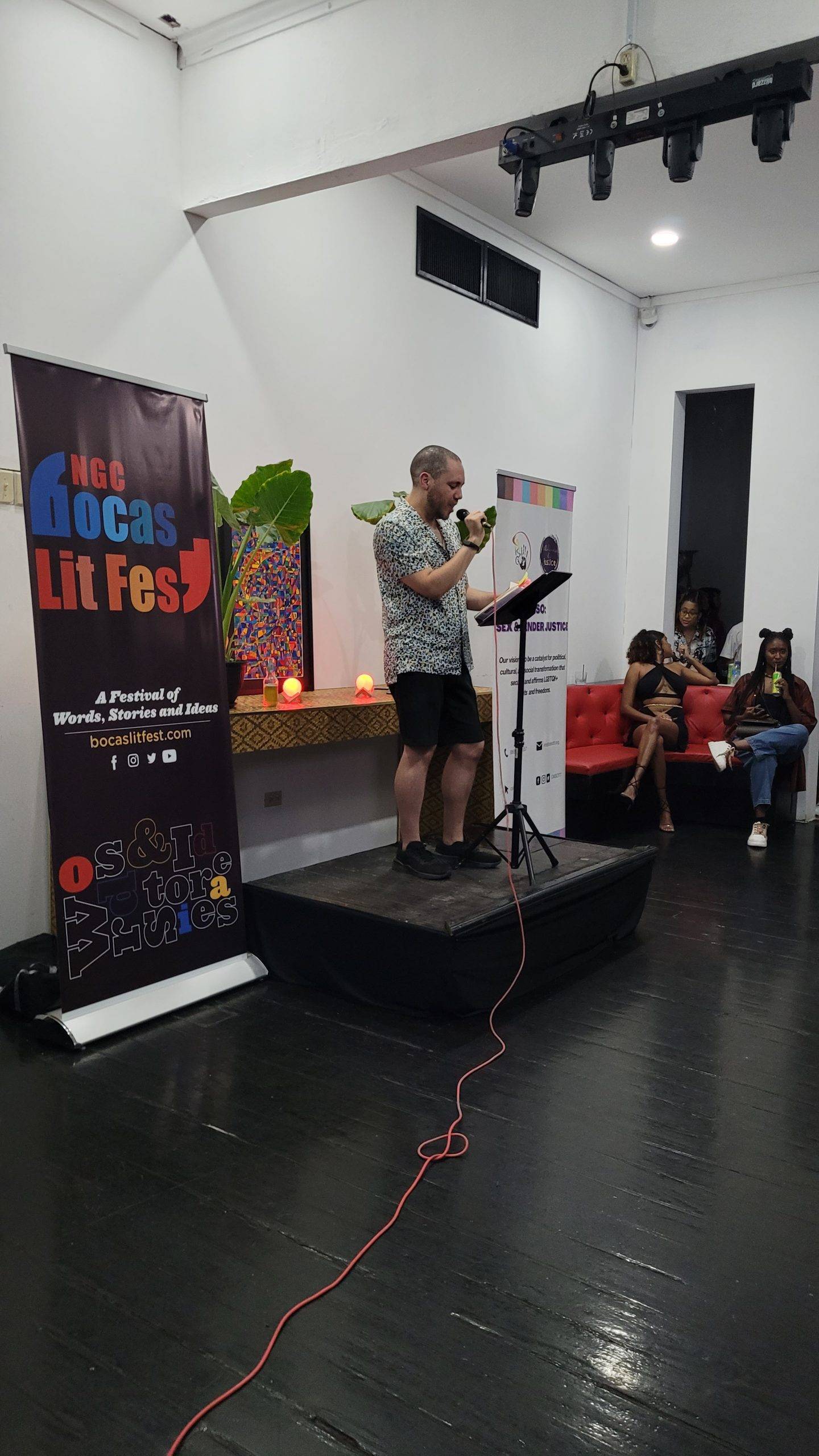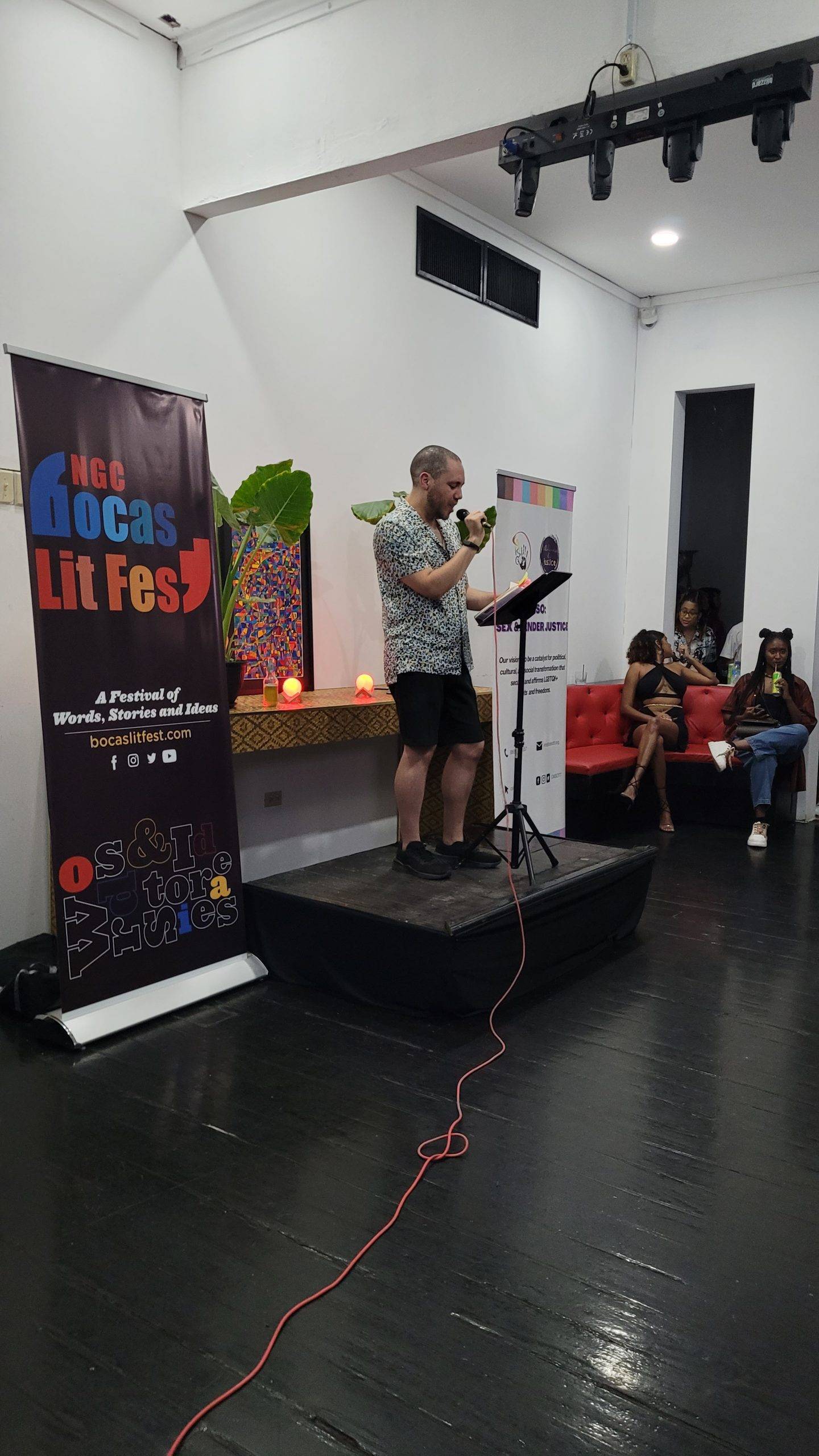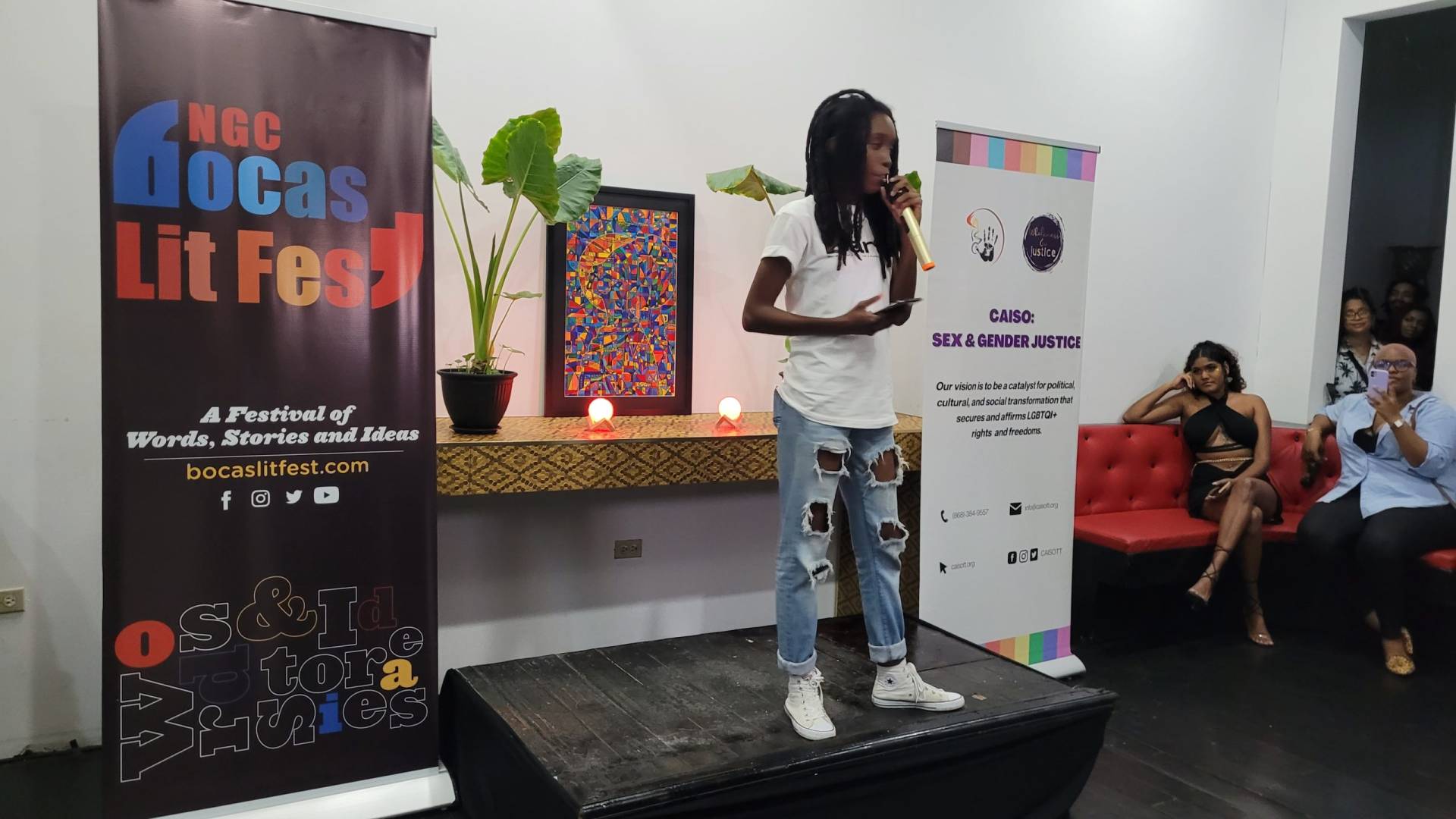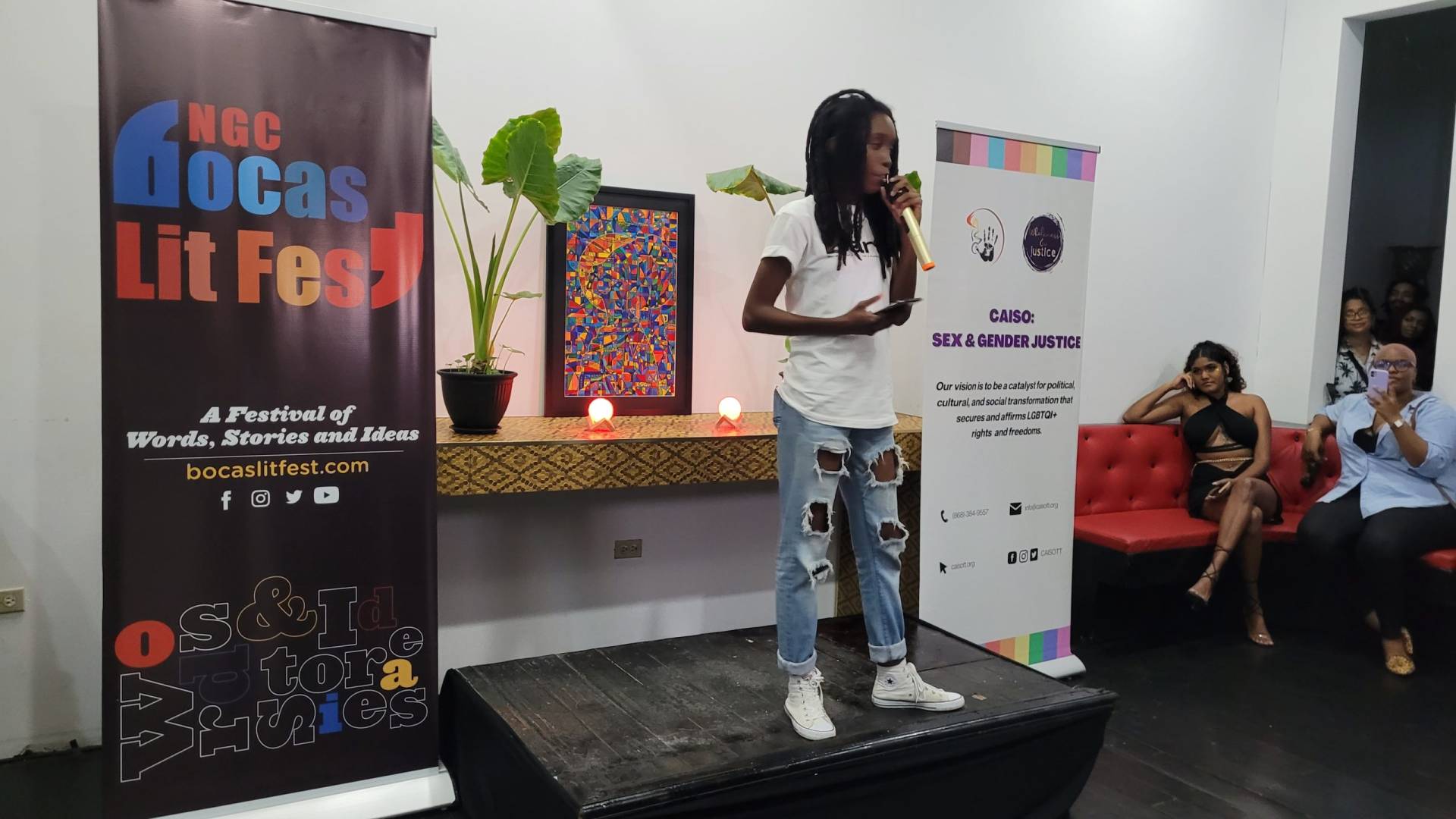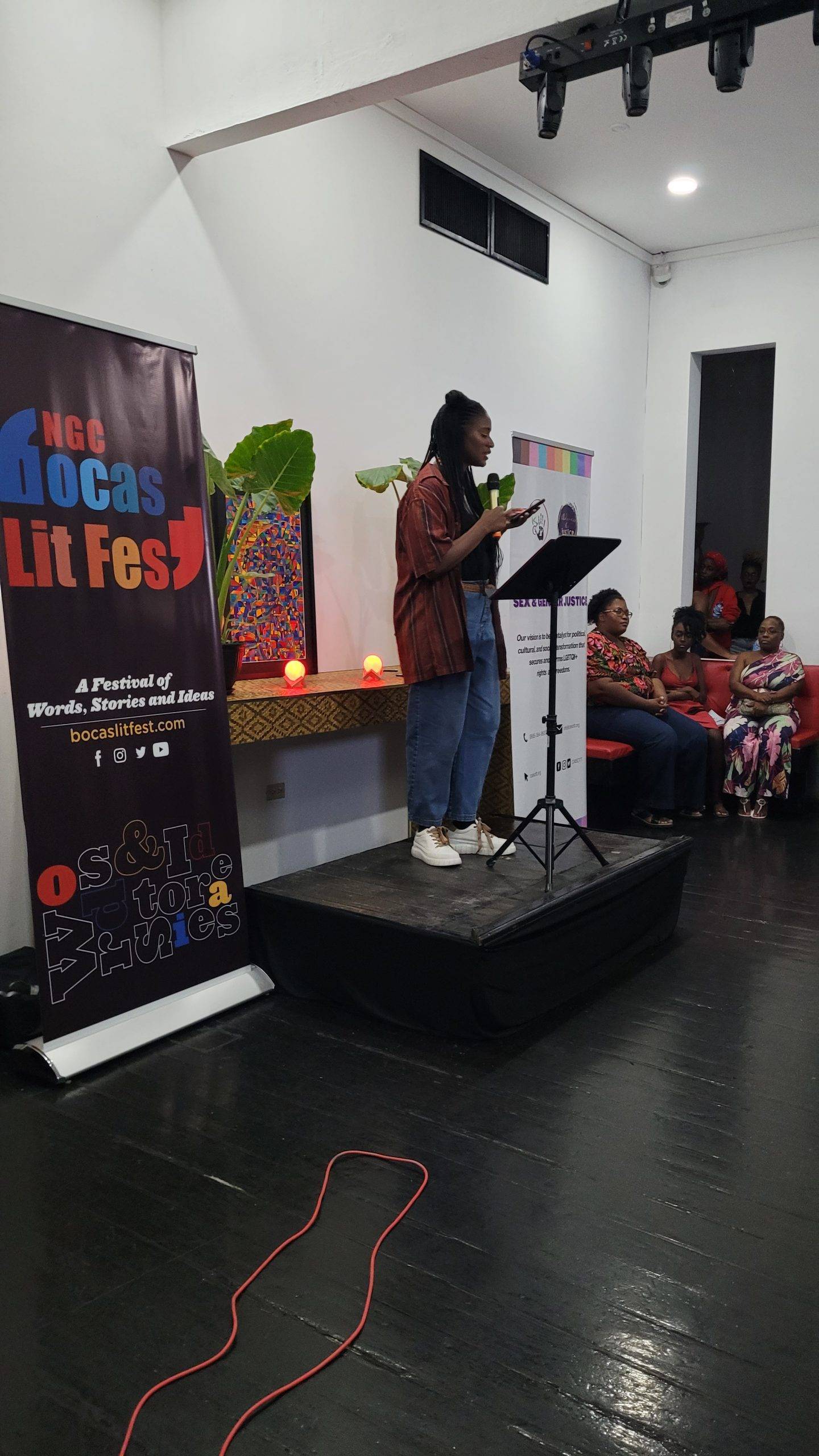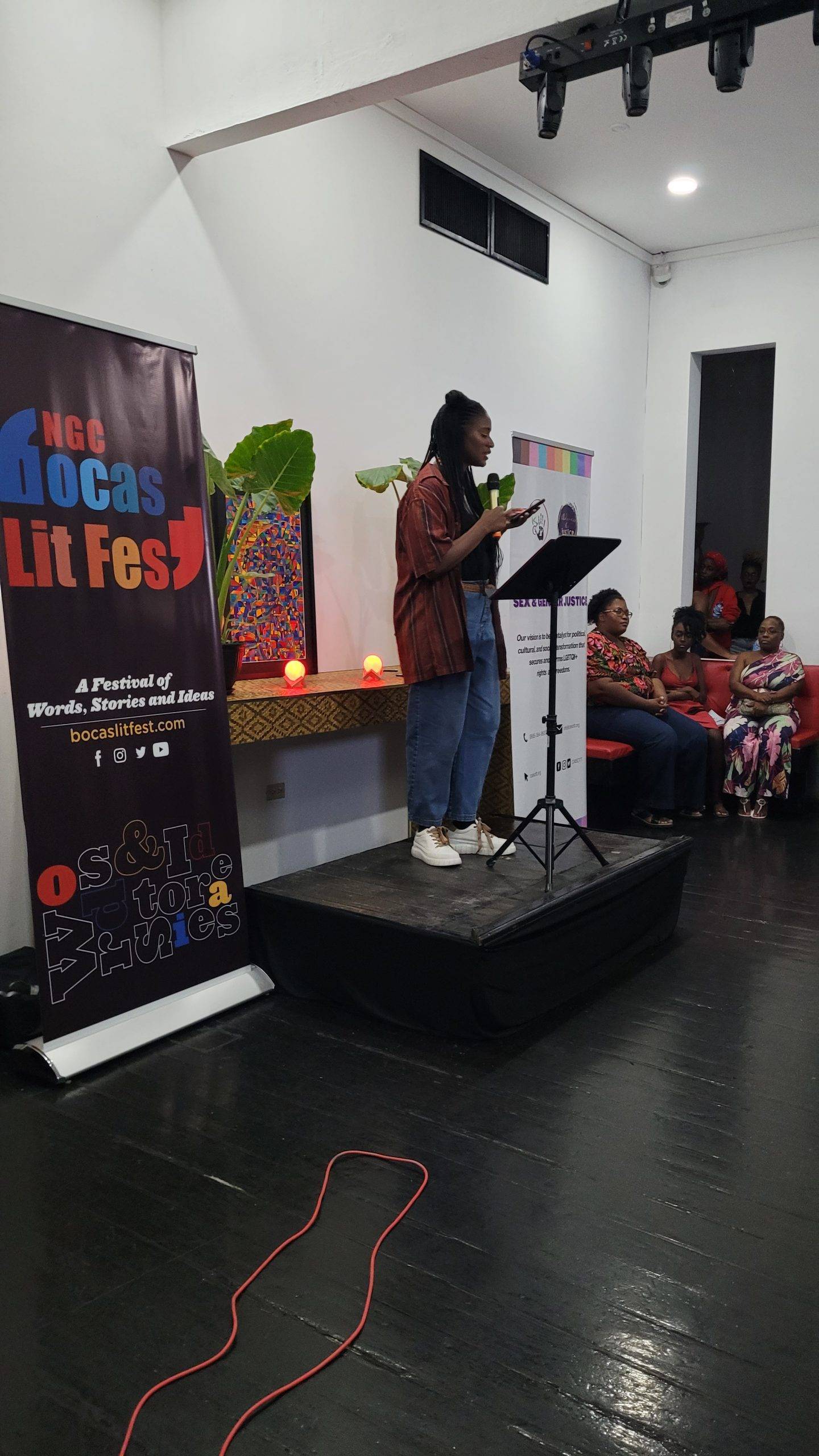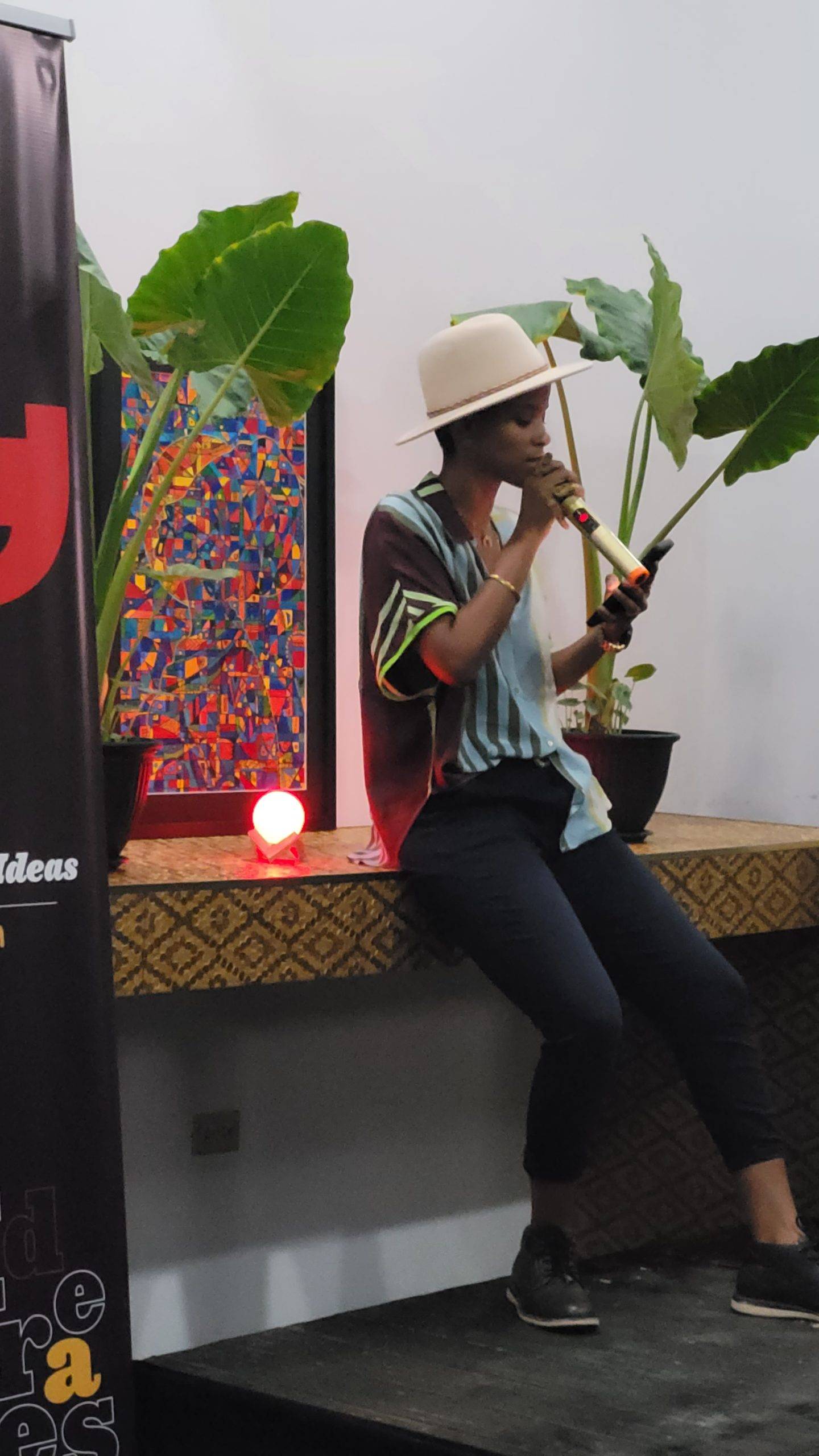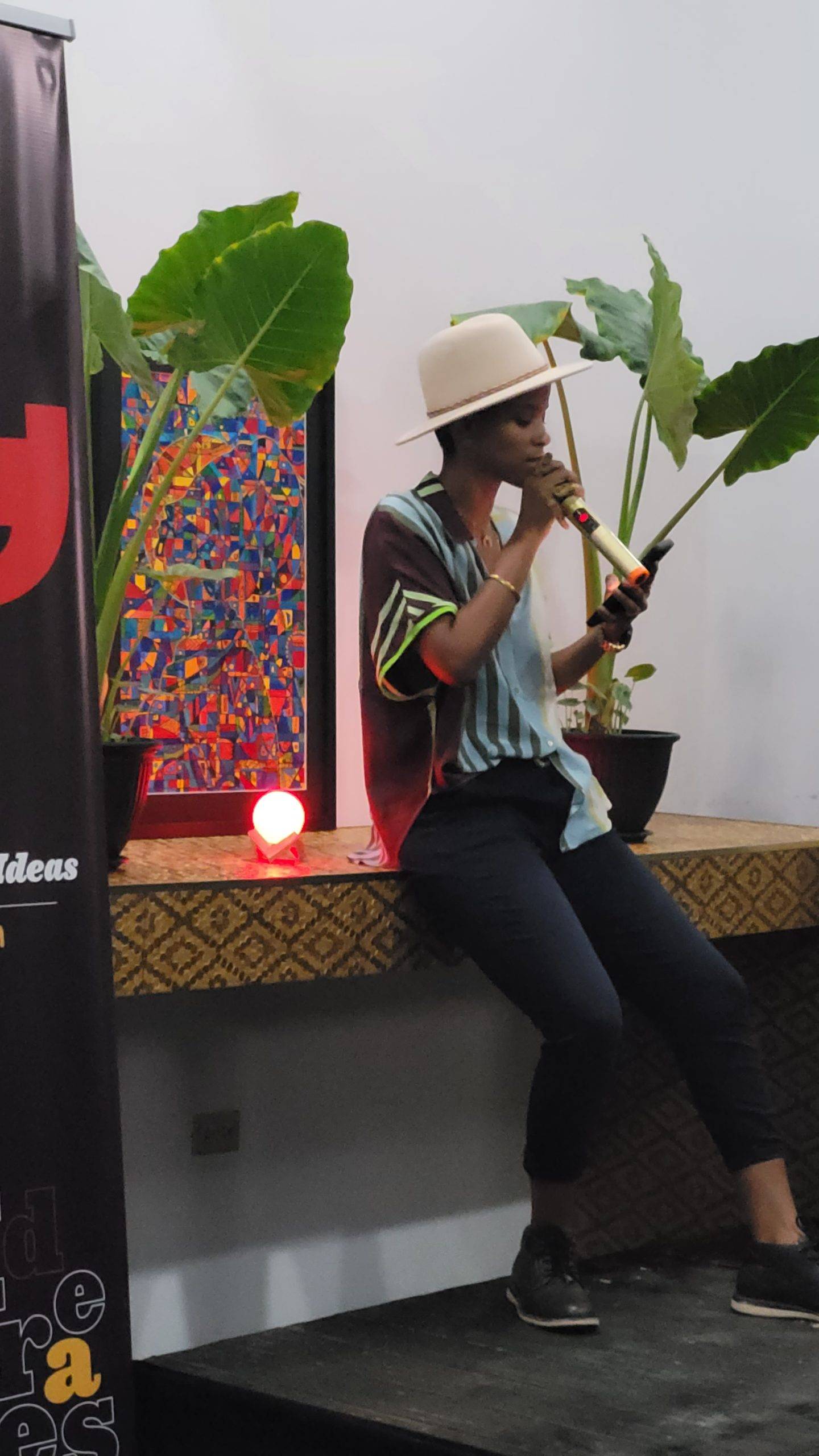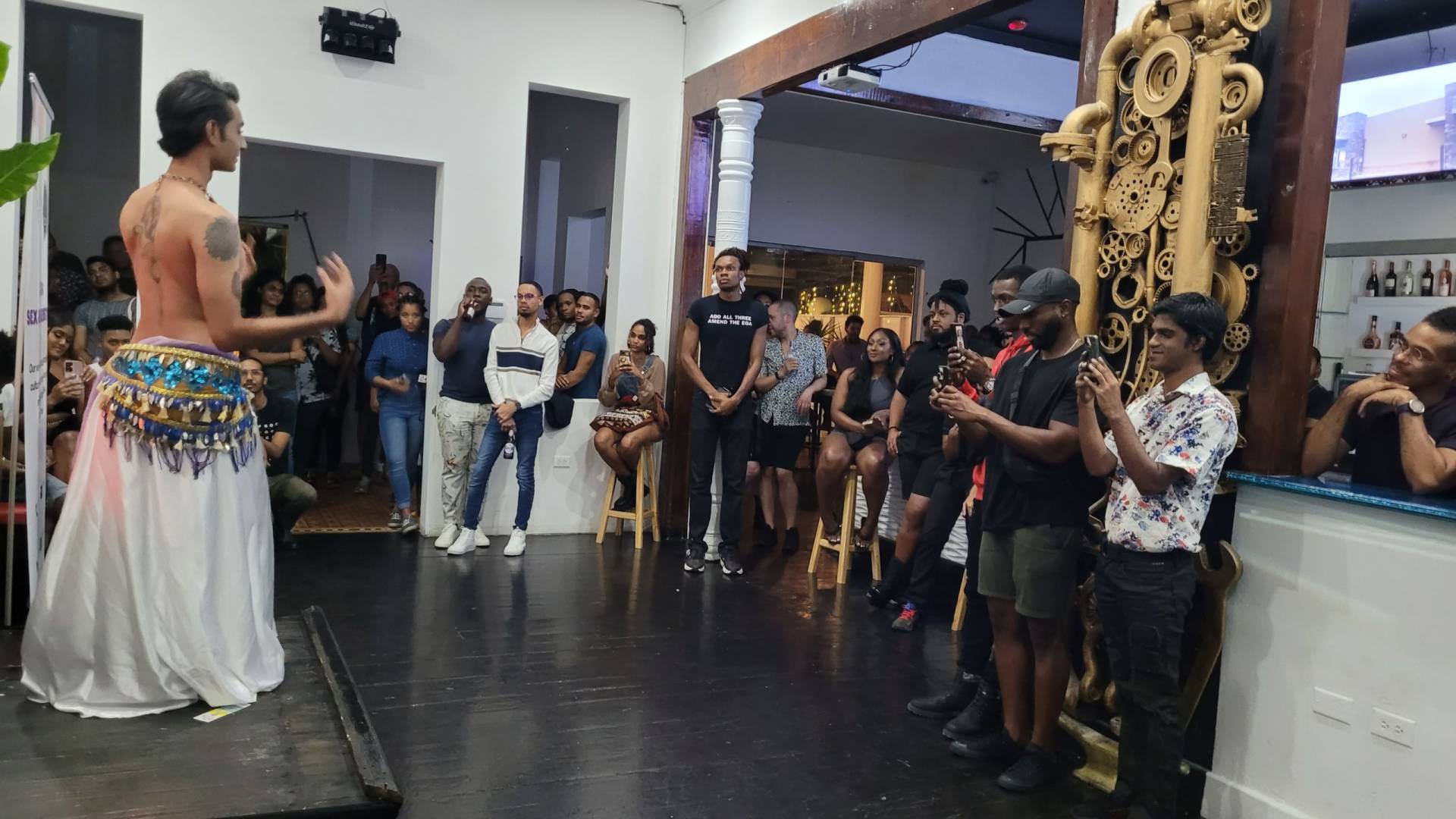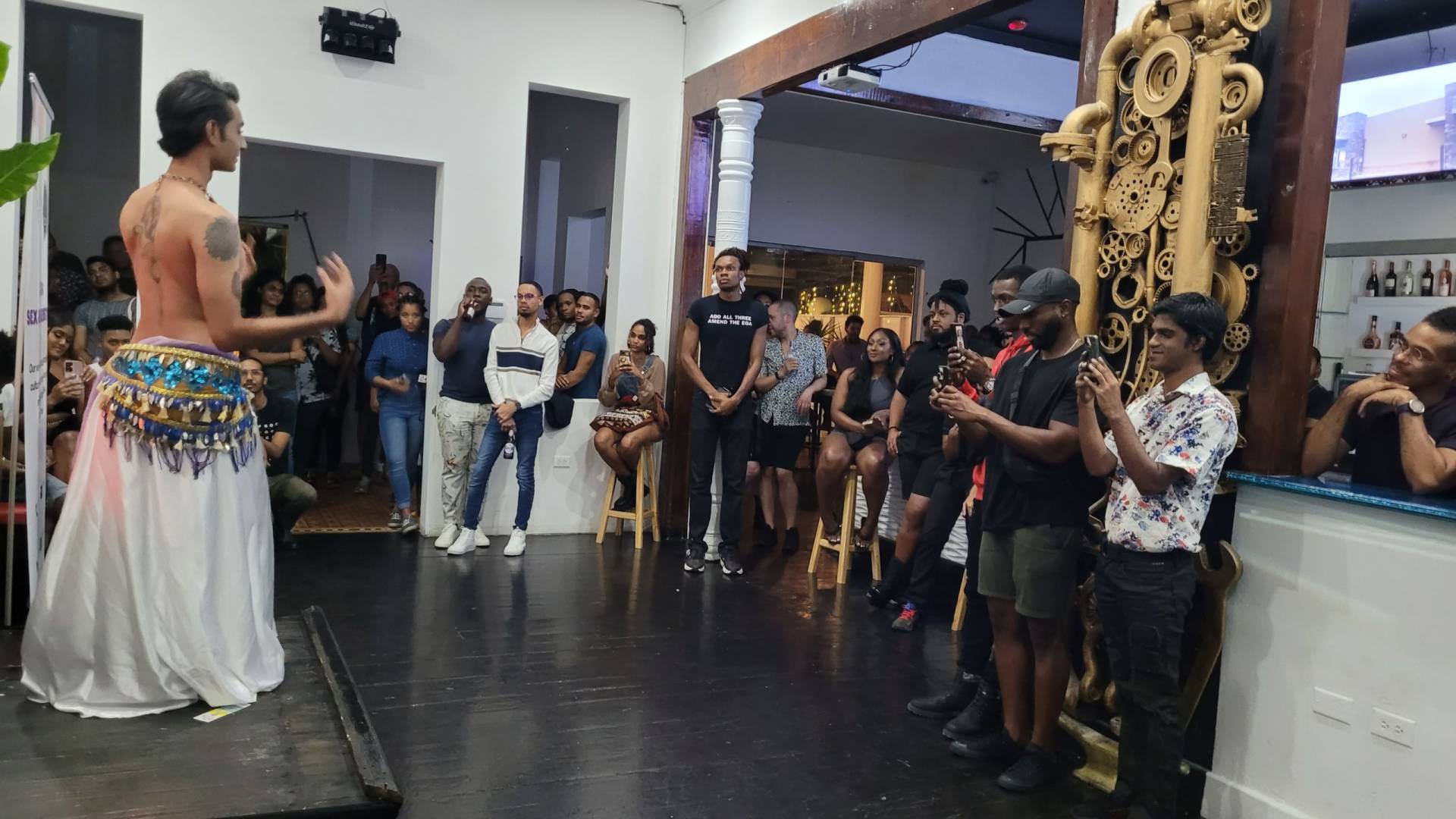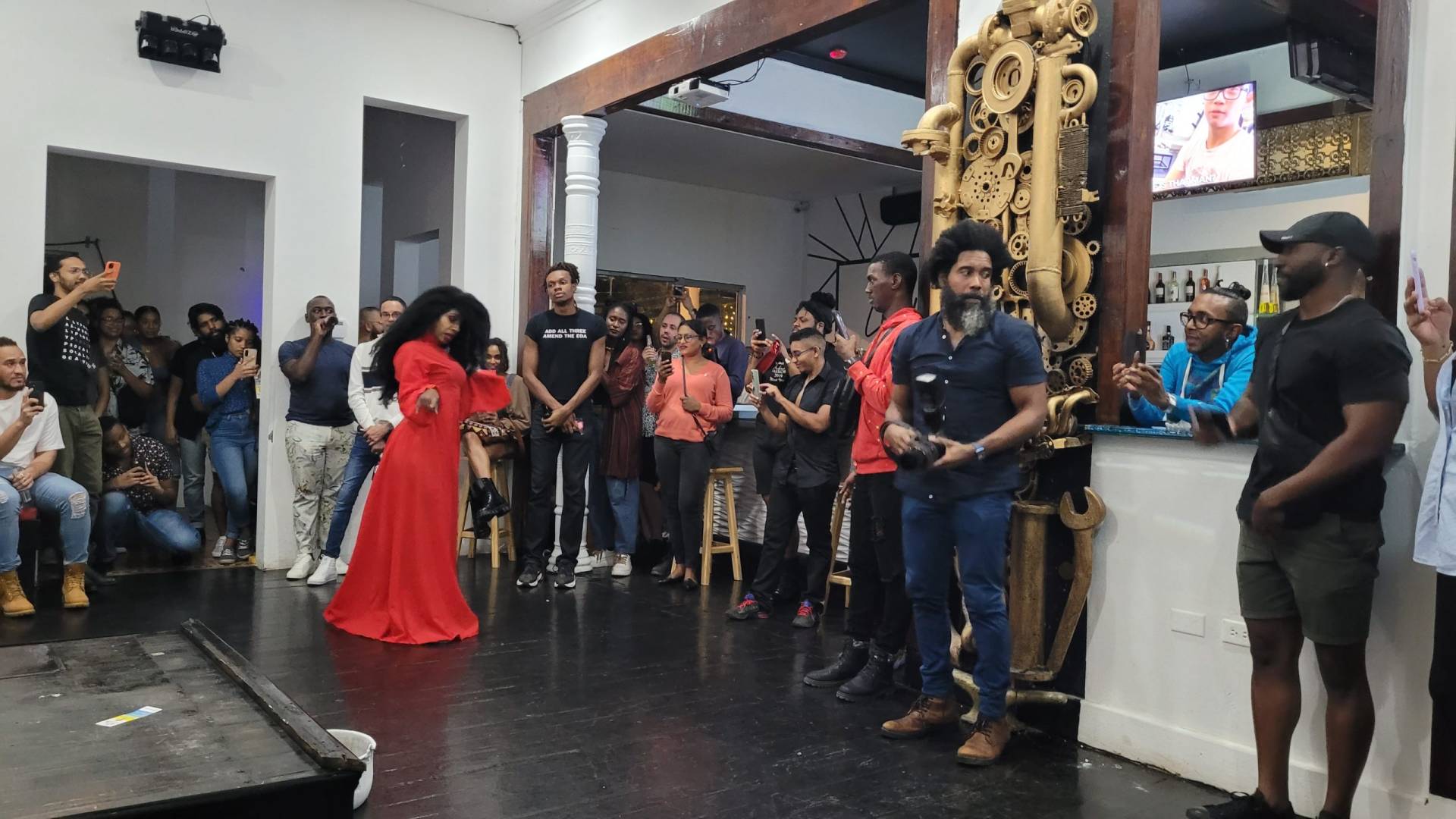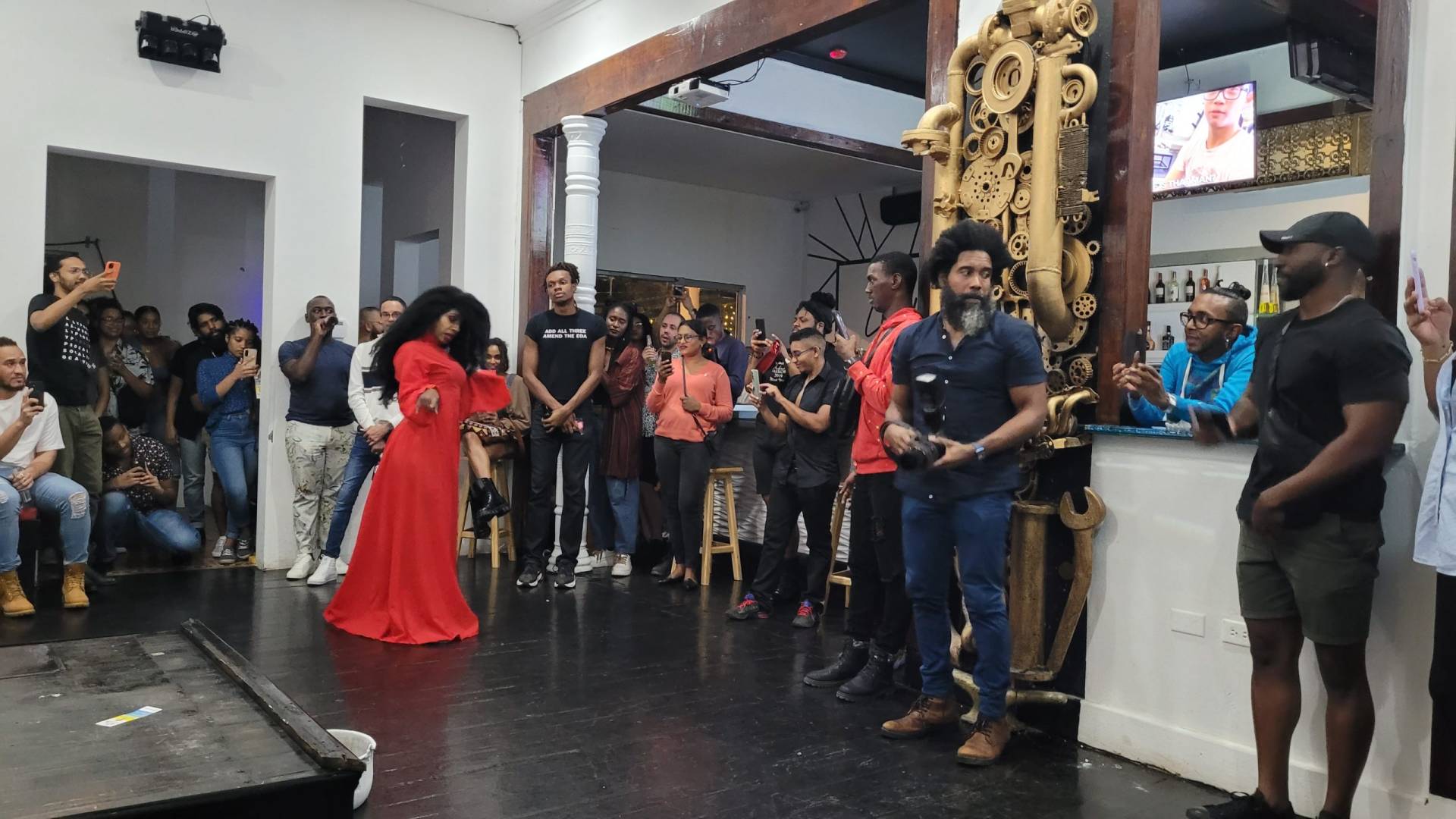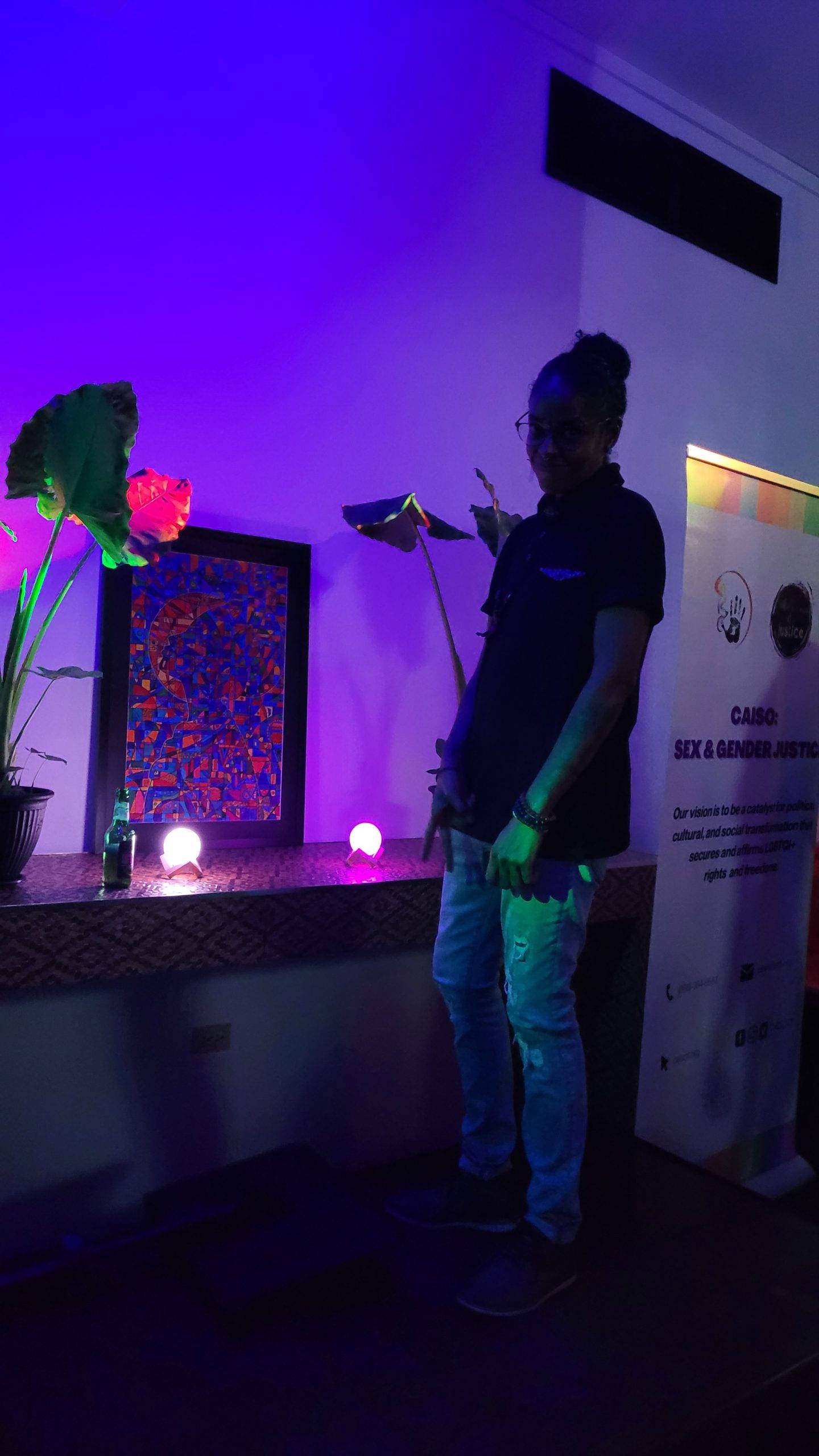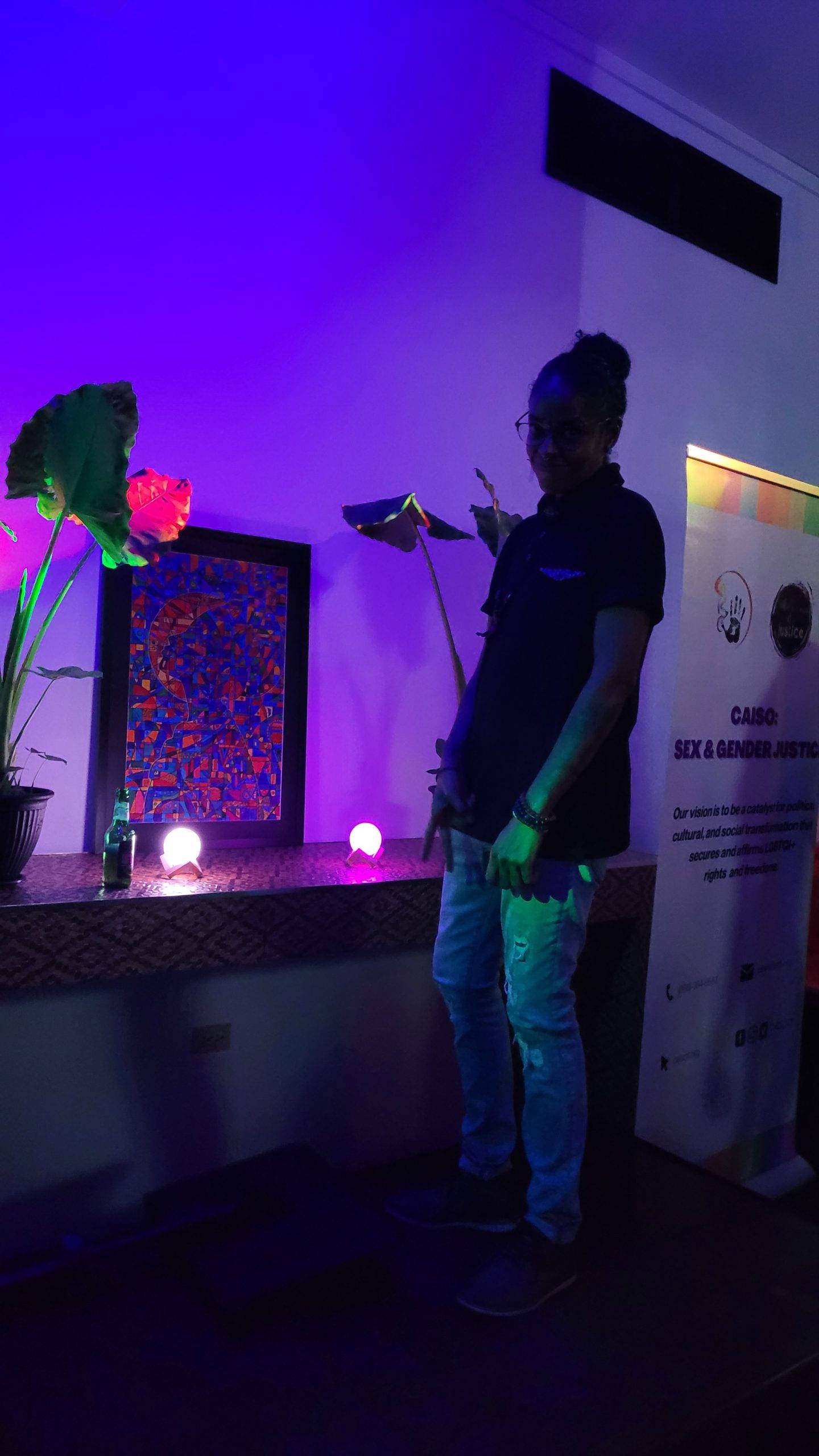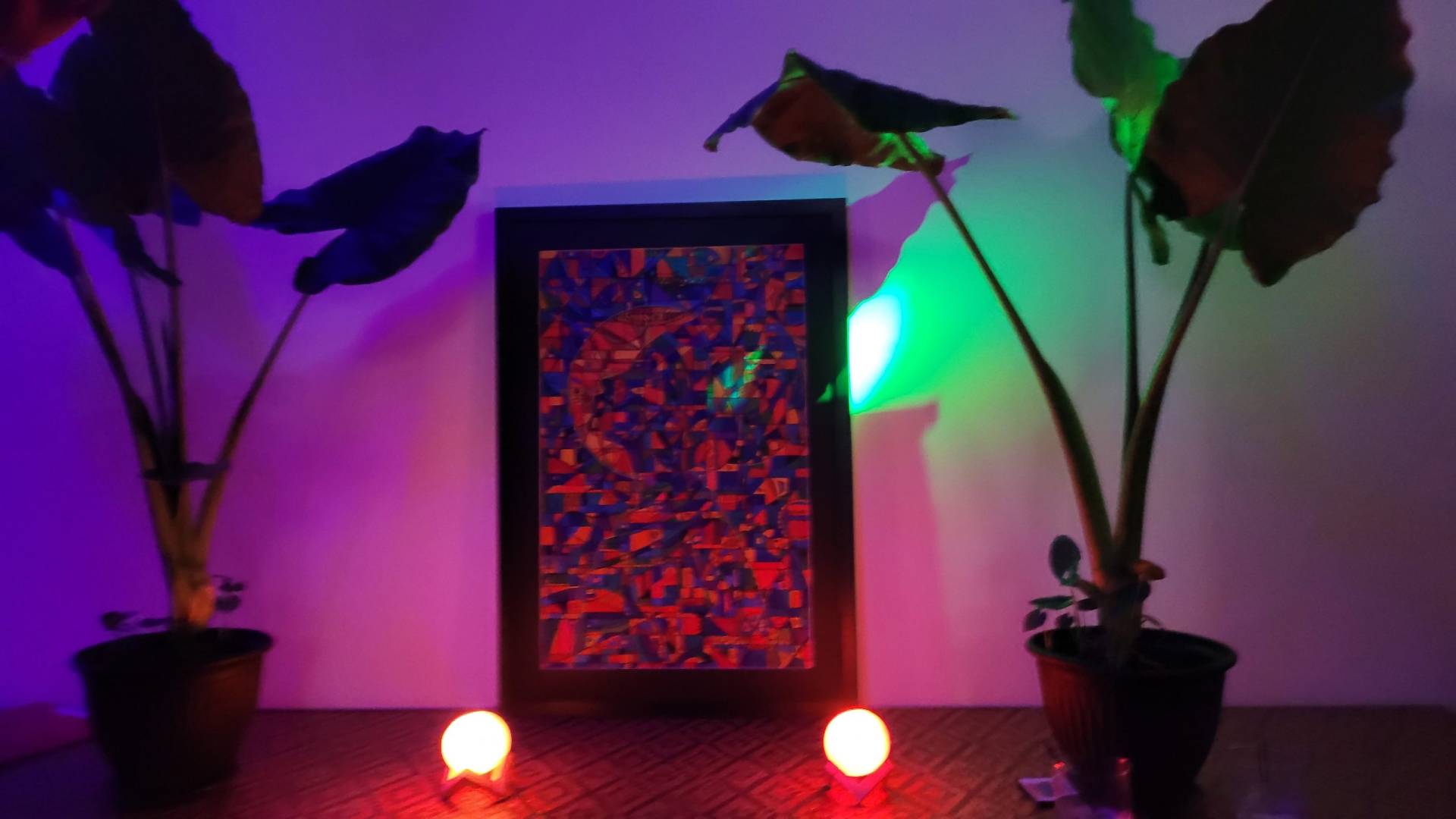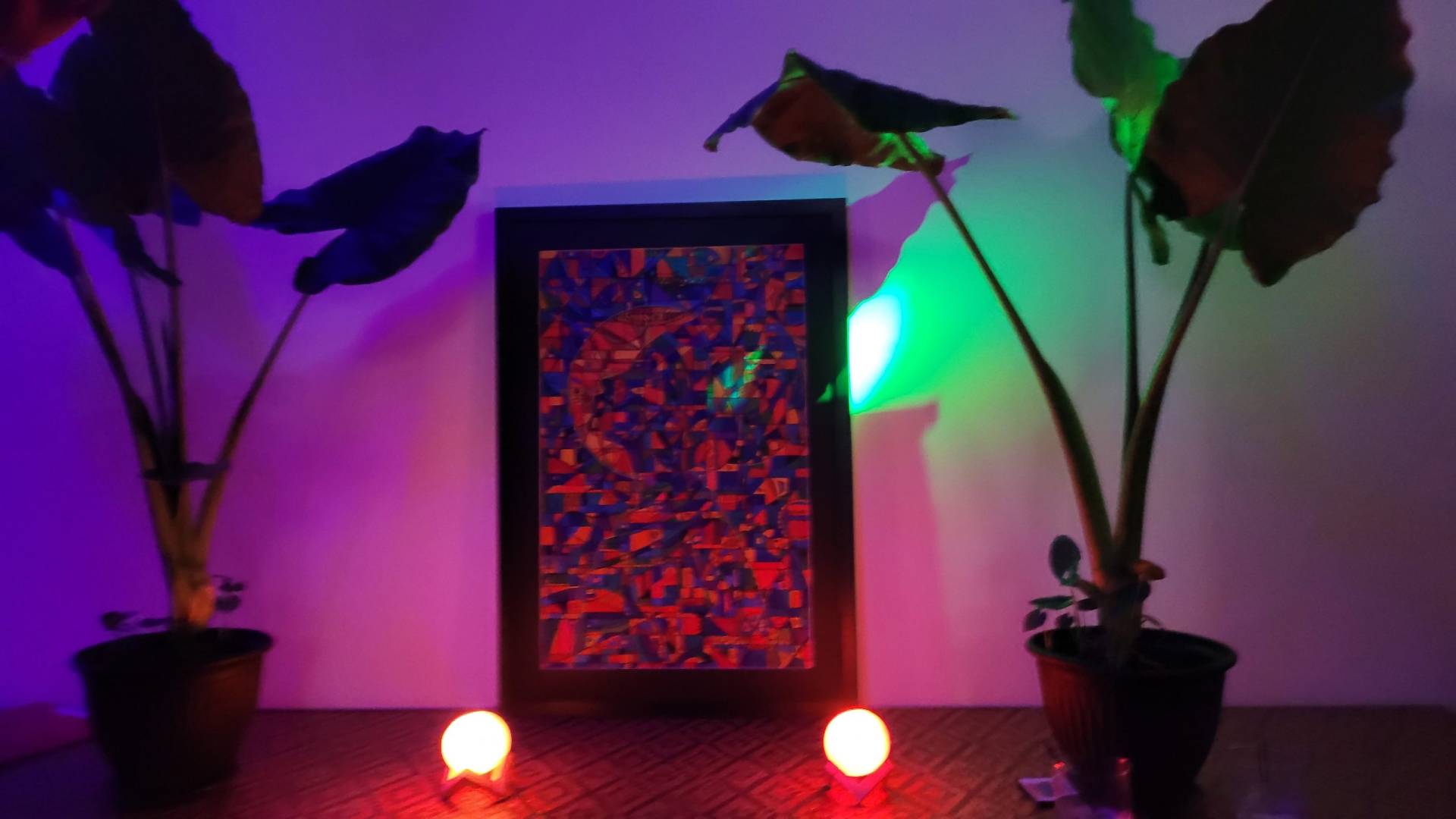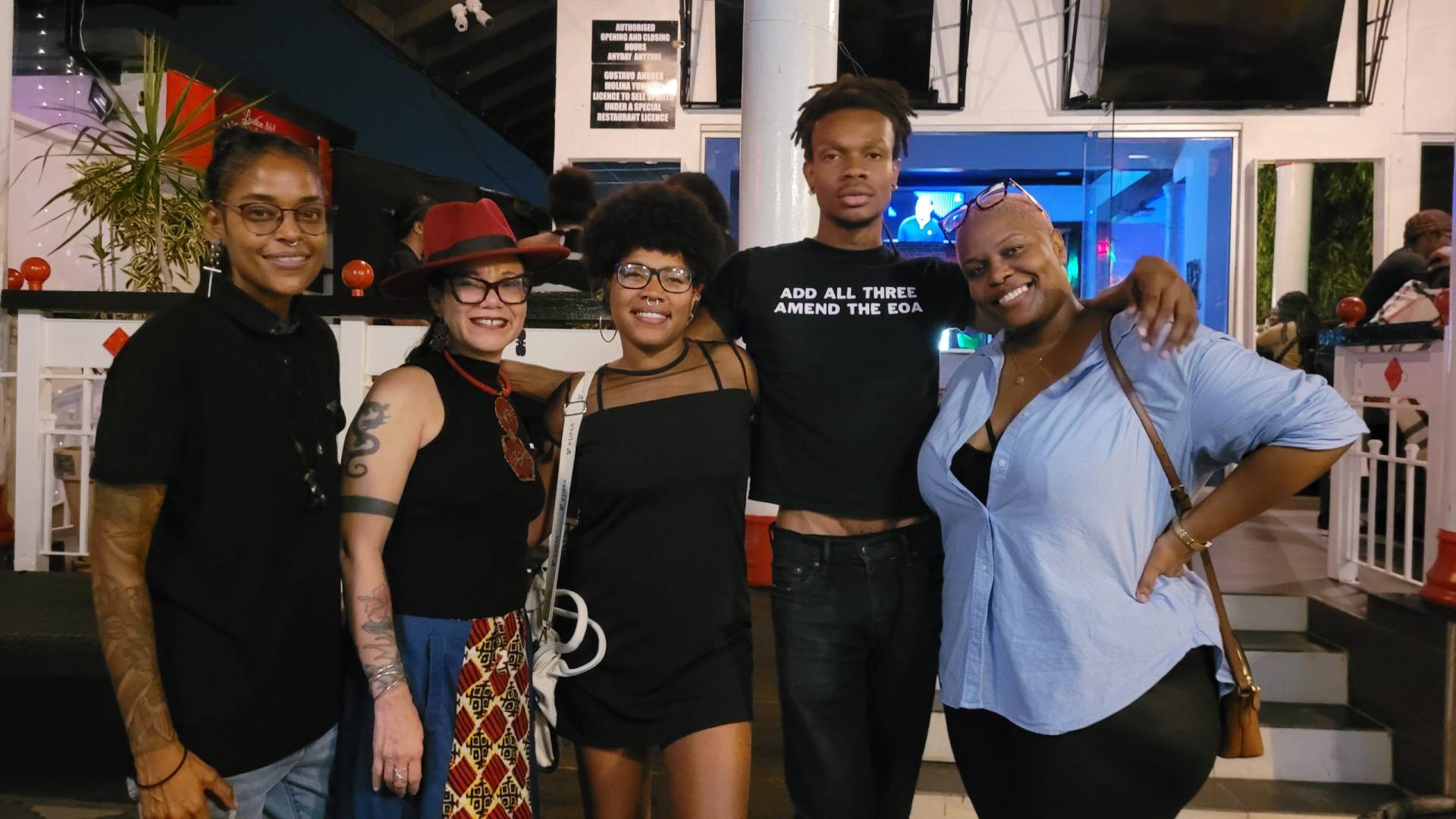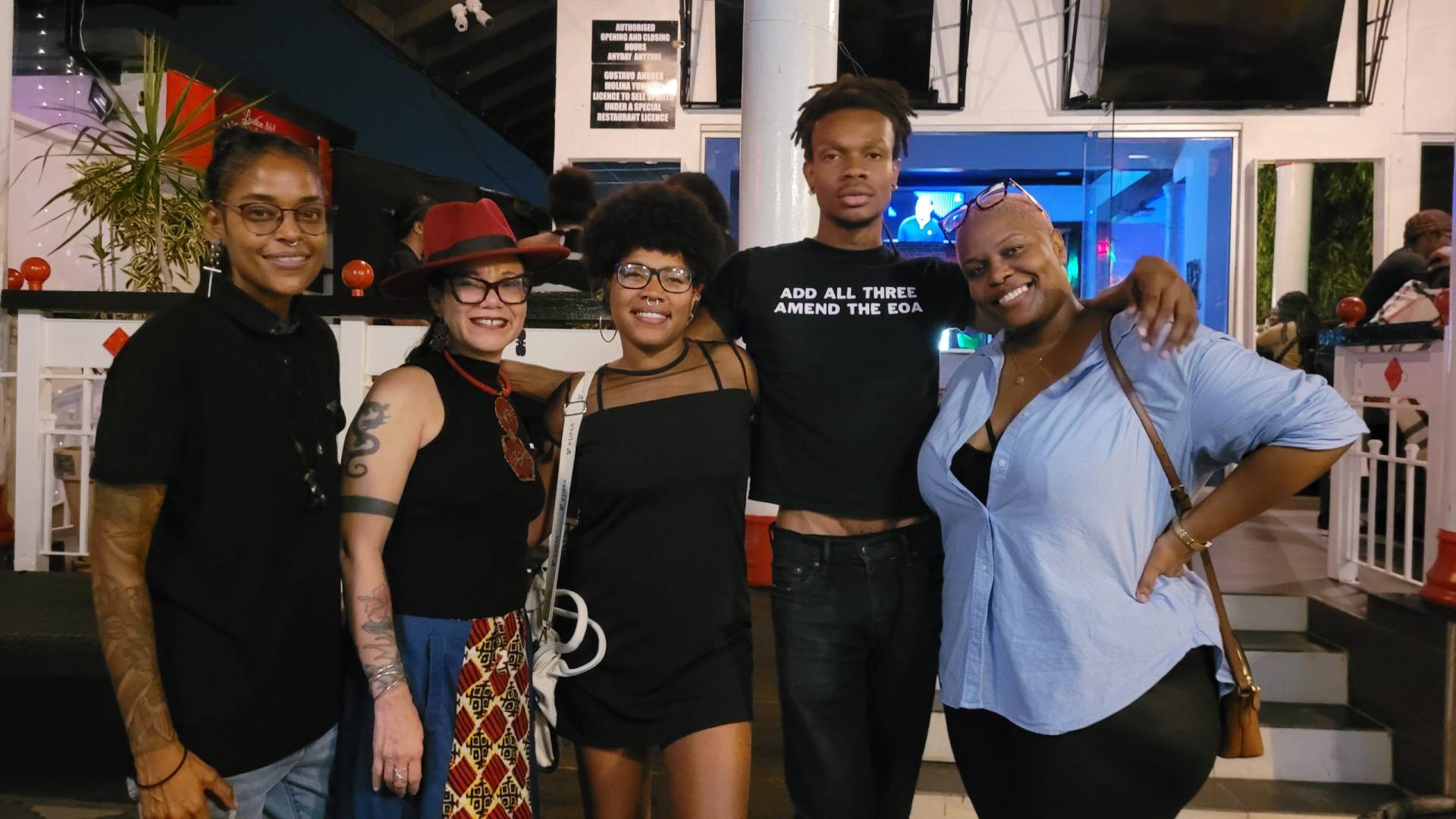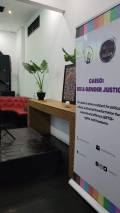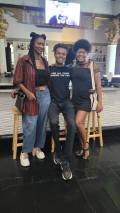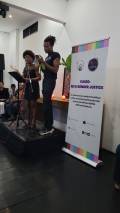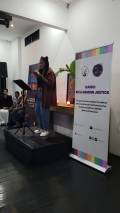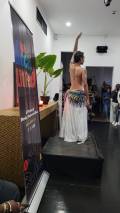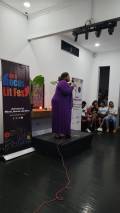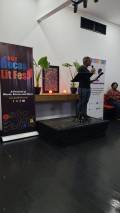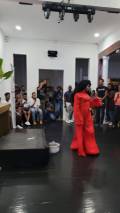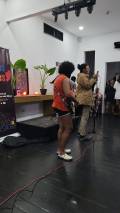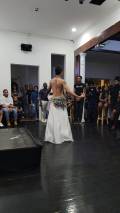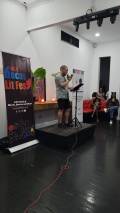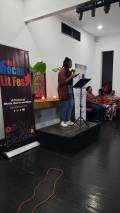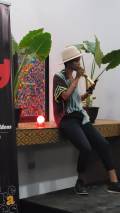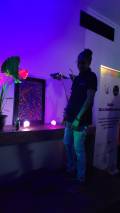 WATCH BACKCHAT 2023
BACKCHAT MEMORIES